Quentin Tarantino's 'Once Upon a Time in Hollywood' Projected to Have $30 Million Opening
"Once Upon a Time in Hollywood" is gearing up for its box office debut, and the numbers so far look solid but not necessarily remarkable.
The Quentin Tarantino film is currently projected to have a $25 million or $30 million opening, Deadline reports. While the publication notes it isn't tracking as fast as Tarantino's "Inglourious Basterds" or "Django Unchained," it is faster than the director's most recent film, "The Hateful Eight." The 2015 Western ultimately combined for for $20.3 million across its limited and wide opening weekends, per Box Office Mojo data.
We'll have to see how the actual numbers turn out, but we do expect the star-studded cast of "Once Upon a Time in Hollywood" to be a big a draw for moviegoers. It includes big names like Leonardo DiCaprio, Brad Pitt, Margot Robbie, and Al Pacino, among others. Fans may also motivated by the fact that this could be Tarantino's last theatrical film.
"Once Upon a Time in Hollywood" is set to hit theaters at the end of the month and will debut against the dramas "The Ground Beneath My Feet" and "See You Soon"; the comedy-drama "Tel Aviv on Fire"; and the documentaries "Honeyland" and "Mike Wallace Is Here." Notably, Disney's "The Lion King" will be on just its second weekend, offering up some additional competition.
"Once Upon a Time in Hollywood" opens July 26.
[via: Deadline]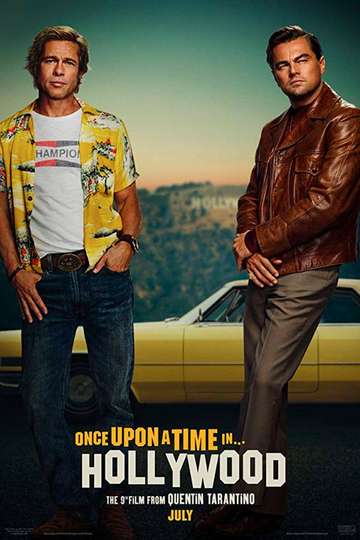 "In this town, it can all change… like that"
2 hr 42 min
Jul 22nd, 2019
Showtimes & Tickets
Los Angeles, 1969. TV star Rick Dalton, a struggling actor specializing in westerns, and stuntman Cliff Booth, his best friend, try to survive in a constantly changing... Read the Plot