Quentin Tarantino 'Would Love to Do a Horror Film' Next
We know Quentin Tarantino loves genre movies and he he's a big fan of gory violence, so what are the odds his 10th film will be a horror movie?
While he's still trying to get his R-rated take on "Star Trek" made (which may or may not his mythic "final" 10th film), he's open to other ideas.
During an interview on his international "Once Upon a Time in Hollywood" press tour, Tarantino said, "If I come up with a terrific horror film story, I will do that as my tenth movie. I love horror movies. I would love to do a horror film."
He added that a sequence in his current film, where Brad Pitt's character goes out to the Spahn Ranch and realizes that his new friend "Pussycat" (Margaret Qualley) and her pals aren't your average hippies, already feels like a horror movie.
"I do actually think that the Spahn Ranch sequence is the closest to a horror sequence, because I do think it's vaguely terrifying," he said of Pitt's character meeting members of the Manson Family. "And I didn't even quite realize how good we did it, frankly, to tell you the truth, until my editor told me."
As his editor said, "It's 'The Texas Chain Saw Massacre' with a budget. It's like Brad Pitt is walking into 'The Texas Chain Saw Massacre'. It's f***ing terrifying."
Tarantino admitted he hadn't seen the similarity at first, but once it was pointed out, took it as "about as good a compliment as you can make."
[Via The Independent, Slashfilm]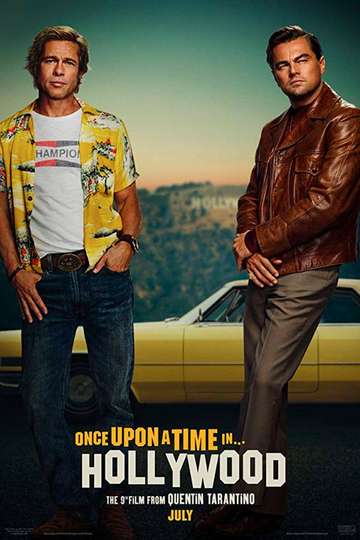 "In this town, it can all change… like that"
2 hr 42 min
Jul 26th, 2019
Los Angeles, 1969. TV star Rick Dalton, a struggling actor specializing in westerns, and stuntman Cliff Booth, his best friend, try to survive in a constantly changing... Read the Plot