Here Are More 'Star Wars: Last Jedi' Details
"Star Wars: The Last Jedi" is scattering its heroes across the galaxy to new cities, new planets, and new star systems.
In a big cover story in Vanity Fair, director Rian Johnson teased some of the bright, shiny new toys he gets to play with, story-wise. We've already heard about the "crazy adventure" that John Boyega's Finn and newcomer Kelly Marie Tran's Rose Rico go on.
Well, it turns out they're headed to a glitzy new location called Canto Bight, which Johnson described as "a 'Star Wars' Monte Carlo–type environment, a little James Bond–ish, a little 'To Catch a Thief.'" He added, "It was an interesting challenge, portraying luxury and wealth in this universe."
Audiences will meet all kinds of new aliens and creatures there, which are depicted in this Vanity Fair photo (Neal Scanlan, the creative supervisor of the Star Wars creature shop, is seated toward the right):
Canto Bight will provide some levity in "Last Jedi," Johnson noted. "One thing I've tried really hard to do is keep the humor in there, to maintain the feeling, amid all the heavy operatic moments, that you're on a fun ride."
The magazine also included two portraits of Laura Dern, who plays the Resistance's Vice Admiral Holdo and Benicio del Toro, who plays "a shady character of unclear allegiances" and doesn't have a name. The crew calls him "DJ."
"You'll see -- there's a reason why we call him DJ," Johnson teased.
"Star Wars: The Last Jedi" opens in theaters December 15th, 2017.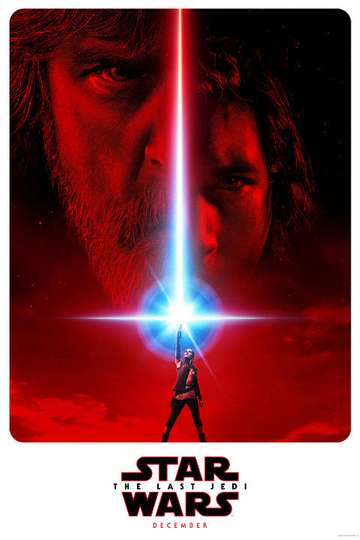 "Darkness rises... and light to meet it"
Showtimes & Tickets
Rey develops her newly discovered abilities with the guidance of Luke Skywalker, who is unsettled by the strength of her powers. Meanwhile, the Resistance prepares... Read the Plot