'Suicide Squad' Will Feature Batman and Another Surprise Justice League Member
[SPOILER ALERT! Don't read any further if you want to avoid a potentially cool reveal in the movie.]
Batman isn't the only Justice League member you'll see in "Suicide Squad."
The Flash, played by Ezra Miller, will show up for a quick cameo, according to i09. Press notes sent out to journalists in advance of the film's New York junket included the actor's name in the cast list for DC and Warner Bros. upcoming blockbuster. The Hollywood Reporter also confirmed the appearance, noting that Miller recently completed shooting a scene that will be inserted into the film just in time for its opening next week. No word if the actor shot his cameo during the film's much-talked about reshoots in April, or if it was more recent. The scene will not be an end credits tag, either, so get excited, DC fans!
Ben Affleck's Batman was confirmed to show up in the film when Warner Bros. first screened a trailer at Comic-Con a couple years back.
Miller's Flash, last seen in the DCEU via Bruce Wayne (Ben Affleck)'s weird flashety-flash future dream thing in "Batman v Superman," will no doubt appear in a scene involving one of his rogues, Captain Boomerang (Jai Courtney).
The Fastest Man Alive and Boomerang frequently clashed in the comics; perhaps we'll see Flash apprehend the baddie before he meets the rest of the Squad in prison?
We'll find out when "Suicide Squad" hits theaters August 5.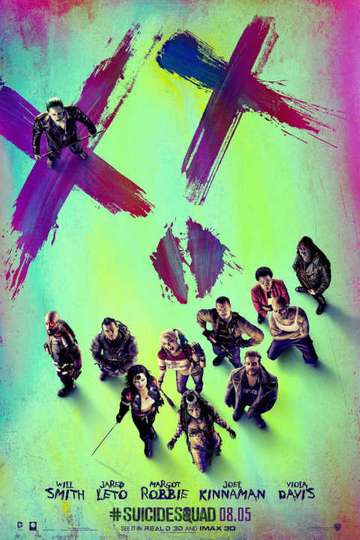 "Worst Heroes Ever"
From DC Comics comes the Suicide Squad, an antihero team of incarcerated supervillains who act as deniable assets for the United States government, undertaking high-risk... Read the Plot