'The Upside' Trailer Pairs Kevin Hart, Bryan Cranston in Heartwarming Dramedy
Kevin Hart brings the comedy and Bryan Cranston brings the drama. Put them together and you've got "The Upside."
The trailer for the feel-good dramedy is a remake of the 2011 French movie "The Intouchables." Hart plays an ex-convict who finds work as a caretaker to Cranston's paraplegic billionaire. Thus, begins an unlikely but beautiful friendship, as Hart gets accustomed to Cranston's fancy mansion, many sleek sports cars, and high-tech shower.
This looks like the most dramatic work Hart has done, though of course, he's still tossing out quips and jokes like candy. As he tells Cranston of dating, "What about this lady with all the Botox? Y'all'd be perfect for each other — you can move your body, and she can't move her face."
The movie also stars Nicole Kidman as Cranston's assistant, Julianna Margulies, Aja Naomi King, and Tate Donovan.
"The Upside" opens in theaters January 11, 2019.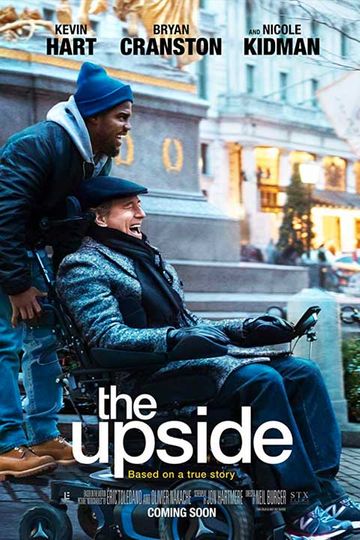 "Based on a true story."
Phillip is a wealthy quadriplegic who needs a caretaker to help him with his day-to-day routine in his New York penthouse. He decides to hire Dell, a struggling... Read the Plot