Thor Pranks 'Ragnarok' Director Taika Waititi in New Set Photo
As "Batman v Superman: Dawn of Justice" demonstrated, superheroes have been taking themselves a bit too seriously lately. Thankfully, the filmmakers behind the upcoming threequel "Thor: Ragnarok" are here to bring some levity to the universe-saving proceedings.
In a new photo posted on Twitter, "Ragnarok" director Taika Waititi shared a snap of what he claimed was a prank pulled by Thor himself, a.k.a. actor Chris Hemsworth. The pic shows Thor's legendary hammer sitting atop a closed toilet -- and the weapon's insanely ridiculous power and weight has now prevented the poor director from using said facility.
Thanks a lot dude. @chrishemsworthpic.twitter.com/f0SNw2GY3K

— Taika Waititi (@TaikaWaititi) July 7, 2016

Obviously, this snap is only a sight gag, since we know the actual prop hammer can't possibly be as hard-hitting as the mystical one depicted in the movies. But the joke certainly speaks to the lighthearted tone Waititi is already setting for the production, and makes us hopeful that Marvel can return some fun to the superhero genre. With idiosyncratic casting choices like Jeff Goldblum (who's basically going to be playing a villainous version of himself), it looks like Waititi and co. are well on their way to achieving that goal.
"Thor: Ragnarok" is due in theaters on November 3, 2017.
[via: Taika Waititi]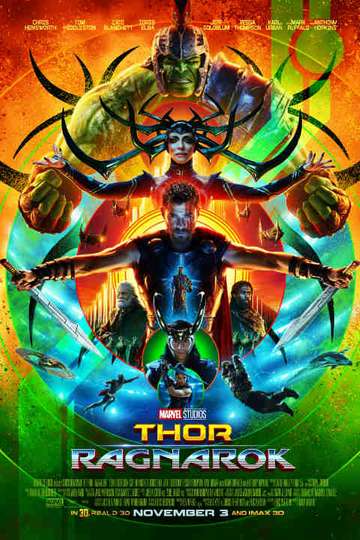 "No Hammer. No Problem."
2 hr 11 min
Oct 10th, 2017
Thor is imprisoned on the other side of the universe and finds himself in a race against time to get back to Asgard to stop Ragnarok, the destruction of his home-world... Read the Plot