Jeff Goldblum Talks 'Hedonist' 'Thor: Ragnarok' Villain Grandmaster
We're still more than a year away from the release of "Thor: Ragnarok," the third outing in the God of Thunder's franchise, but new cast member Jeff Goldblum is excited for fans to see his take on the villainous Grandmaster, dishing about the part in a new interview.
Speaking with Empire, Goldblum explained the inner workings of his character, and discussed what it was like stepping into the Marvel Cinematic Universe, under the guidance of fellow franchise newcomer -- and "Ragnarok" director -- Taika Waititi.
"He's a hedonist, a pleasure-seeker, an enjoyer of life and tastes and smells," Goldblum told Empire of Grandmaster. "I thought, 'I can do that, I'll bet!' I'm working on my part every day. I'm a sponge, researching."
The actor added that Waititi "is encouraging me to improvise and make it my own," an exciting prospect for fans of Goldblum's past work.
According to Empire, Grandmaster is "an ancient Elder of the universe with a ken for time travel, possession of an Infinity Stone and a penchant for game-playing in the comic books." Sounds like he'll fit right in with other quirky villains of the MCU (mischievous Loki, anyone?), and will likely make his mark in the upcoming "Avengers: Infinity War" flicks, if that Stone is any indication.
"Thor: Ragnarok" is due in theaters on November 3, 2017.
[via: Empire]
Photo credit: Getty Images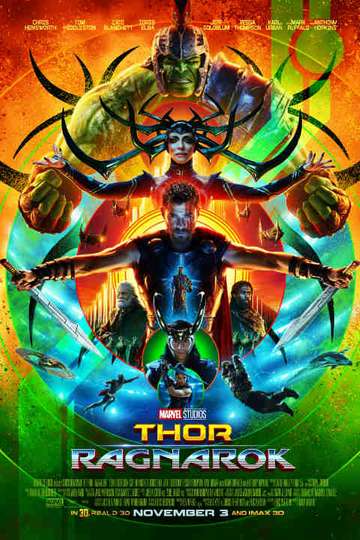 "No Hammer. No Problem."
2 hr 11 min
Oct 10th, 2017
Thor is imprisoned on the other side of the universe and finds himself in a race against time to get back to Asgard to stop Ragnarok, the destruction of his home-world... Read the Plot