Tom Holland & Chris Pratt Just Trolled Their 'Avengers: Infinity War' Costars So Perfectly
Any time there's A-game trolling in the MCU, Tom Holland will be involved.
Holland (Spider-Man) and Chris Pratt (Star-Lord) both stepped up their games for what we're now declaring Infinity Week. New "Avengers: Infinity War" magazine covers and photos just came out, and the long-awaited trailer debuts Wednesday, Nov. 29 on "Good Morning America."
An official new "Avengers" poster also came out, and Holland chose to reveal it on Instagram Live, while also trolling Mark Ruffalo.
As you probably know, Ruffalo (Hulk) accidentally live-streamed the start of "Thor: Ragnarok" during the premiere. He's taken a lot of ribbing for that spoiler. Holland took another shot at him in his Instagram video, opening a box he claimed was from Ruffalo, featuring the new "Infinity War" poster. Holland read from a sheet while a "Confidential: Do Not Share" sign faced the camera. He then shared mock horror at the idea of sharing the poster when he wasn't supposed to.
Marvel seemed to be in on the gag, and Mark Ruffalo appreciated it too:
Thanks, @TomHolland1996. Thanks, @MarkRuffalo. @Avengers#InfinityWar (via @TomHolland1996's Instagram Live) pic.twitter.com/t0luvCyihS

— Marvel Entertainment (@Marvel) November 28, 2017
Haha! For the record @MarvelStudios, I didn't spoil this one. https://t.co/Ko49vbh9Ad

— Mark Ruffalo (@MarkRuffalo) November 28, 2017

Marvel also shared the poster:
Check out the new teaser poster for Marvel Studios' "Avengers: #InfinityWar." pic.twitter.com/nTRCpmtpnT

— Marvel Entertainment (@Marvel) November 28, 2017
Speaking of Tom Holland, though, his name also came up when Chris Pratt decided to troll both male costars sharing his new Vanity Fair magazine cover.
Pratt's Instagram post started out with pure excitement about being featured, but quickly got "surreal," ending with a hilarious plea for Tom Holland to contact Benedict Cumberbatch (Doctor Strange) to rescue Pratt from the astral plane:
He's at it again!? pic.twitter.com/NcCakpOnC5

— Yasammez (@Yassammez) November 27, 2017
This cast is just too much fun.
Holland's name always comes out of Anthony Mackie and Sebastian Stan's mouths, and it's good to see Holland giving it back to Ruffalo -- and possibly ignoring Pratt as he hangs out in a void. But now it's time for the ladies of Marvel to step up their troll games, too.
— Marvel Studios (@MarvelStudios) November 28, 2017
The "Infinity War" trailer is going to dominate the universe for the rest of the week. The movie itself opens May 4, 2018.
Want more stuff like this? Like us on Facebook.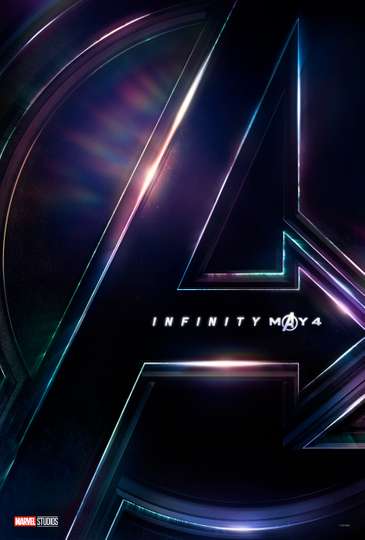 "An entire universe. Once and for all."
2 hr 29 min
Apr 27th, 2018
As the Avengers and their allies have continued to protect the world from threats too large for any one hero to handle, a new danger has emerged from the cosmic... Read the Plot