'Troop Beverly Hills' Cast Reunites for 30th Anniversary
What a thrill! The Wilderness Girls are back together again.
The cast of the feel-good 1989 comedy "Troop Beverly Hills" reunited to mark its 30th anniversary. Shelley Long, Tori Spelling, Betty Thomas, Kellie Martin, and others came together for an "Entertainment Tonight" special airing March 26.
The movie follows Beverly Hills socialite Phyllis Nefler (Long) who is undergoing a contentious divorce and seeks to prove her worth to her estranged husband. She becomes a den mother to a troop of Beverly Hills Girl Scouts that her young daughter belongs to. Her unorthodox ways run her afoul of a rival troop leader (Thomas), but Phyllis and the girls persevere at the regional Jamboree.
During the reunion, Long led the cast members in the classic chant from the film: ""We're the girls from Beverly Hills, shopping is our greatest skill! We will fight and try real hard, leave behind our credit card! Beverly Hills, what a thrill! Beverly Hills, what a thrill!"
Long also praised her co-stars. "May I say? I am so proud of these girls and this girl too," she said. "And that's really why I did this, because of the girls. They are so wonderful." And for all the fans out there? "Well, you can be a Beverly Hills girl! One, two, three, four!"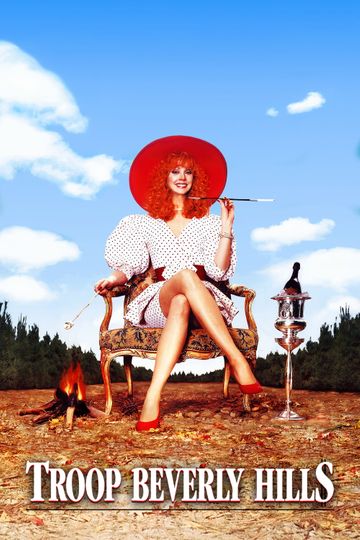 "When the going gets tough, the tough go shopping!"
1 hr 45 min
Mar 22nd, 1989
A Beverly Hills housewife in the middle of a divorce tries to find focus in her life by taking over her daughter's Wilderness Girls troop. Read the Plot