Watch the 'Fast 8' Cast on First Day on Set
"Fast and Furious 8" has revved its engine.
The upcoming movie from the blockbuster franchise is currently filming in Cuba, and judging by a video from the first day on set, the cast is already having a blast. In the behind-the-scenes video, Vin Diesel, Michelle Rodriguez, Dwayne Johnson, Tyrese Gibson, and others appear to be filming some sort of conference room scene. Kurt Russell and new cast member Scott Eastwood are also present.
There's no sign of Charlize Theron, but the Oscar-winning actress is playing the main villain in "Fast 8." And this scene looks like a meeting for the good guys to hash out a plan.
F. Gary Gray is directing the latest installment, which takes Dom's crew to New York for the first time. Filming is also taking place in Atlanta, Cleveland, and Iceland, and possibly Russia. "Fast 8" sees the return of previous stars Eva Mendes, Elsa Pataky, and Nathalie Emmanuel.
"Fast 8" opens in theaters April 14, 2017.
Want more stuff like this? Like us on Facebook.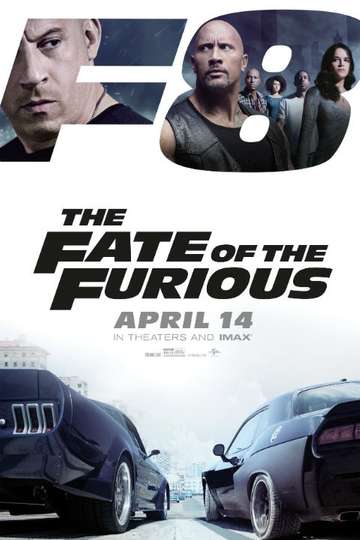 "Family no more."
2 hr 16 min
Apr 14th, 2017
Showtimes & Tickets
When a mysterious woman seduces Dom into the world of crime and a betrayal of those closest to him, the crew face trials that will test them as never before. Read the Plot