Why Emma Watson Turned Down 'Cinderella' Before 'Beauty and the Beast'
Cinderella can keep her glass slippers and talking animal friends, Emma Watson is happy she chose Belle's books and talking furniture friends in "Beauty and the Beast."
You may recall seeing Watson's name come up for the role Lily James ended up taking in Disney's live-action "Cinderella." In 2013, it was revealed that Watson had dropped out of talks. Why? In a new cover story for Total Film -- which features a few new photos -- Watson explained why she picked Belle over Ella (via E!):
"I didn't know they were going to make 'Beauty and the Beast' at the time I turned down 'Cinderella.' But when they offered me Belle, I just felt the character resonated with me so much more than Cinderella did. ... She remains curious, compassionate and open-minded. And that's the kind of woman I would want to embody as a role model, given the choice. ... There's this kind of outsider quality that Belle had, and the fact she had this really empowering defiance of what was expected of her. In a strange way, she challenges the status quo of the place she lives in, and I found that really inspiring. She manages to keep her integrity and have a completely independent point of view. She's not easily swayed by other people's perspective -- not swayed by fear-mongering or scapegoating." Yeah, Watson is pretty much the ideal actress to play the free-thinking, kind-hearted bookworm (who happens to be beautiful) that fans fell in love with right in Belle's first scene in the animated movie. Plus, as Belle, Watson gets to show off her pipes, and "Cinderella" wasn't a musical.
"Beauty and the Beast" opens March 17th.
[via: GamesRadar, E!]
Want more stuff like this? Like us on Facebook.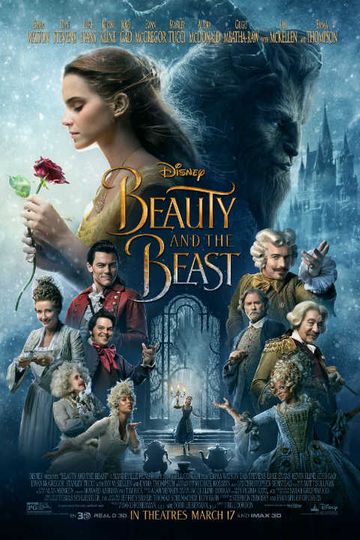 "Be our guest."
A live-action adaptation of Disney's version of the classic tale of a cursed prince and a beautiful young woman who helps him break the spell. Read the Plot