Why Owen Wilson Wasn't Given an Action Star Makeover
https://www.youtube.com/watch?v=xrcifrpycnU
As soon as Owen Wilson was tapped to play the lead in the action-thriller "No Escape," observers were asking if he's going to get a typical action star makeover.
"When we cast Owen people kept saying, 'Are you going to give him a crew cut?'" director John Erick Dowdle tells Made in Hollywood.
But action star-looks and virility is exactly what director Dowdle and producer Drew Dowdle didn't want in their hero.
"We want the 'Marley and Me' Owen Wilson in this scenario," director Dowdle says of the affable actor, adding that moviegoers who are familiar with his work will be left to wonder if he can survive through the warzone movie.
In "No Escape" Wilson plays a businessman trapped amid hostility in Asia, as locals are hellbent on slaughtering Americans, including his wife, played by Lake Bell, and daughters.
"That choice immediately made it an interesting idea," producer Drew Dowdle adds. "If I have an audience, I really want to see Owen do that because he's such a beloved actor."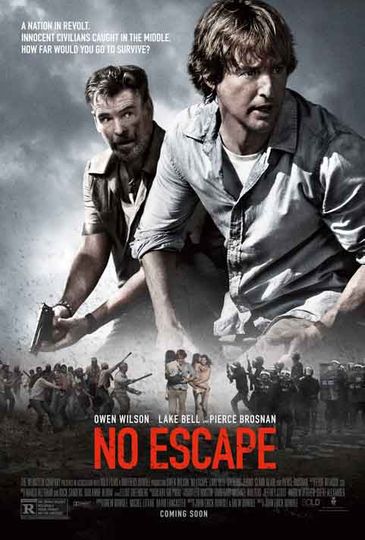 "No rescue. No refuge."
1 hr 43 min
Aug 26th, 2015