'Wonder Woman 1984' Release Date Pushed Back
Fans will have to wait even longer for the upcoming "Wonder Woman" sequel: Star Gal Gadot announced that the flick is getting pushed back seven months.
The actress, who plays the titular DC heroine, revealed the news on Twitter on Monday. "Wonder Woman 1984," originally set for release on November 1, 2019, is now scheduled to open on June 5, 2020.
Lest you think that this significant delay is bad news for the film, Gadot herself tweeted that the move would "put Wonder Woman back to its rightful home." The original 2017 flick opened in June of that year, and according to studio Warner Bros., the blockbuster season is fitting for the heroine.
"We had tremendous success releasing the first Wonder Woman film during the summer so when we saw an opportunity to take advantage of the changing competitive landscape, we did," Warner Bros. said in a statement. "This move lands the film exactly where it belongs."
It's not entirely clear what the studio means by "changing landscape," but we have a feeling that it has something to do with other superhero flicks swapping their release dates, too, opening up a slot for "Wonder Woman 1984" to swoop in (or perhaps pouncing on the heroine's original release date, leading the film to look for a new home). Disney recently delayed its upcoming "Jungle Cruise," so maybe that schedule shuffling influenced Warner Bros. to make similar changes?
Whatever the reasoning behind the switcheroo, it does affect another Warner Bros. release: Mark Wahlberg's remake, "The Six Billion Dollar Man," which originally held the June 5, 2020 slot. That flick has been removed from the release schedule entirely for now.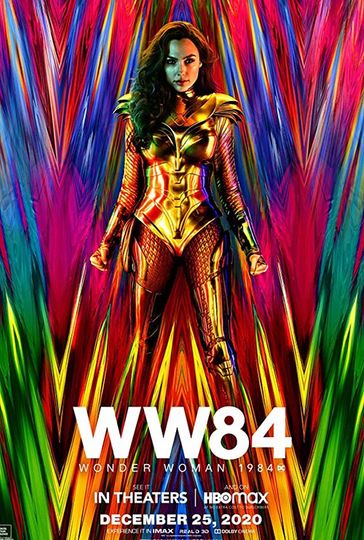 "A new era of wonder begins."
2 hr 31 min
Dec 25th, 2020
A botched store robbery places Wonder Woman in a global battle against a powerful and mysterious ancient force that puts her powers in jeopardy. Read the Plot