September 4th, 2015
by Moviefone Staff
Sanaa Lathan: 'Black Movies Are American Movies'
Hollywood has come under fire for a long, bad track record on opportunities for women and minorities. Sanaa Lathan says it's time to look no further than the multiplex for a compelling reason for that all to change.
The star of "The Perfect Guy" points to the summer success of "Straight Outta Compton" -- the highest-grossing music biopic of all time with $134 million, and still going strong -- for evidence that audiences are far ahead of the industry on diversity.
"It's not a niche thing. Black movies are American movies," the actress tells Access Hollywood. "'Straight Outta Compton' was brilliant, and there are so many other examples."
Speaking at the premiere of "The Perfect Guy" on Wednesday, Lathan adds, "I've been in the business for 20 years and I've done a lot of movies, from romantic comedies to dramas, and I know for a fact that people of all races see them. ... Let's see some more diverse stories on our screens. This is the 21st century. It's time. It's way, way overdue."
"The Perfect Guy," also starring Morris Chestnut and Michael Ealy, opens Sept. 10. Watch the trailer below:
https://youtu.be/5UPoLig0kkA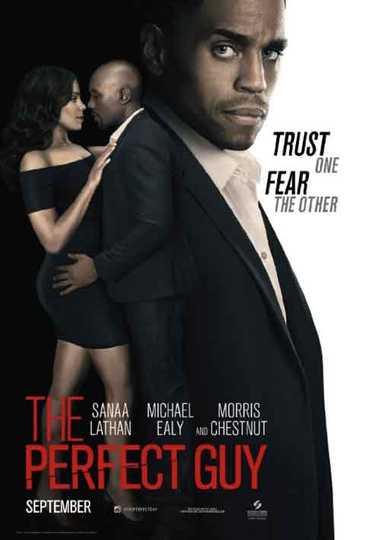 "Trust one, fear the other."
1 hr 40 min
Sep 11th, 2015