 Princess Leia's gold bikini — perhaps the most famous swimwear in pop culture — might be disappearing soon.
On Facebook, "Star Wars" comic artist J. Scott Campbell said he heard from "two sources" that the outfit — worn by Carrie Fisher in "Return of the Jedi" — would not be featured in future movies, marketing, or merchandise.
"Daisy Ridley won't have to fight against anything. Disney is already well on it's way to wiping out the 'slave' outfit from any future products period. You will NOT see and future merchandising featuring the slave outfit ever again. Trust me," he wrote.
His comment about Ridley, who stars in "The Force Awakens," refers to an interview in which Fisher warned the young actress about how she's portrayed, particularly in regards to her costumes. "[Y]ou should fight for your outfit. Don't be a slave like I was," Fisher advised.
Campbell made sure to tweet that he didn't know anything definitive — and Disney and Lucasfilm have not responded to the reports — but it wouldn't be a surprise if Disney is phasing out Leia's gold bikini. There is much more scrutiny now about how female characters are treated in male-dominated movies and franchises.
Of course, this would just extend to official merchandise. Cosplayers, time to search Pinterest for a DIY gold bikini!
Want more stuff like this? Like us on Facebook.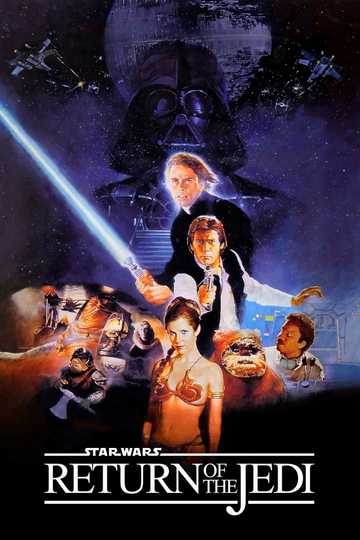 Return of the Jedi
Luke Skywalker leads a mission to rescue his friend Han Solo from the clutches of Jabba the Hutt, while the Emperor seeks to destroy the Rebellion once and for all with a second dreaded Death Star. Read More