 Will Smith has yet to make his debut as Deadshot in next summer's "Suicide Squad," and already there's talk of him reprising the role in another film.
According to Latino Review, Smith may appear in Ben Affleck's upcoming standalone Batman movie, and it may be more than just a cameo. "If Deadshot joins the Bat in the movie, it will be for a 'major role' for a 'The Good, The Bad, and The Ugly' scenario," the site reports, referencing the classic western that featured the unlikely partnership between three gunslingers of varying degrees of morality.
Latino Review notes that Smith is eager to play Deadshot again, and since he's already "signed on for multiple appearances" as the villain in other future films, he "wants to be an ongoing part of Warner's and DC's plans." Co-headlining a solo "Batman" flick would certainly achieve that goal, and with Warner Bros. striving to imitate Marvel's massive MCU success, there should be no shortage of opportunities for Smith should he want to sign up for another flick.
Of course, the site says -- and we echo -- that this idea is still in its infancy, and there are no concrete plans in place just yet for this team-up. Such a scenario no doubt hinges on the performance of both "Suicide Squad" and "Batman v Superman: Dawn of Justice," and we won't have the final verdict on either until summer 2016. But the prospect of seeing A-listers Affleck and Smith go toe-to-toe is an intriguing one, and we're eager to see if this rumor pans out. Stay tuned.
[via: Latino Review]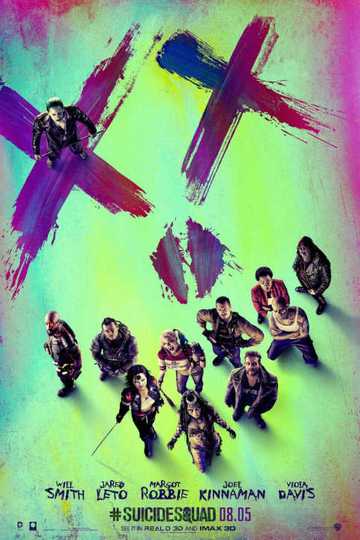 Suicide Squad
From DC Comics comes the Suicide Squad, an antihero team of incarcerated supervillains who act as deniable assets for the United States government, undertaking high-risk black ops missions in exchange... Read More