 "Harry Potter" fans have been able to live out plenty of real-world Hogwarts fantasies thanks to events at the London studio where the films were shot, as well as the existence of Universal's Wizarding World of Harry Potter theme parks. Now, there's potential for yet another awesome opportunity for muggles, with news that Universal Orlando may be planning its own Yule Ball.
That scoop comes from Orlando Insider, which reports that the Florida branch of the Wizarding World park is considering throwing a Yule Ball -- the grand event featured in "Harry Potter and the Goblet of Fire" -- this holiday season. A survey was sent out last week to theme park guests gauging interest in a host of holiday activities at Universal Orlando, including the "Potter"-themed gala, which according to the site would hypothetically invite "guests [to] wear dress robes and dine/dance at a festive holiday Yule Ball with themed music, dancing, food and beverages" in Hogwarts's Great Hall.
In addition to that specific event, Orlando Insider says that the survey also floated the idea of a monthlong celebration throughout December marking the holidays, "Potter" style, with "special performances, ride access, a delicious holiday treat, and non-alcoholic beverages" on select nights. The survey also asked guests for their opinion on ticket prices.
Orlando Insider cautions that this idea is just that at this point, and Universal Orlando has no specific plans in place for a Yule Ball just yet. But we can't help but think that survey respondents were enthusiastic, and we hope this fantasy becomes a reality. We'll keep our wands crossed.
[via: Orlando Insider]
Photo credit: Pottermore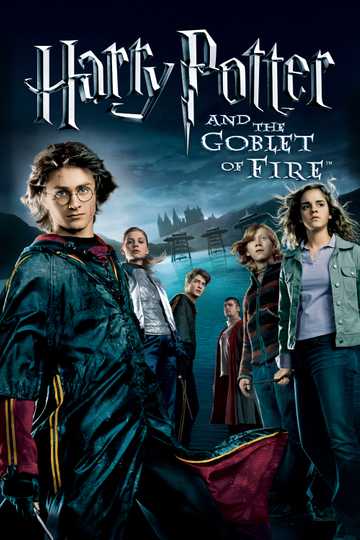 Harry Potter and the Goblet of Fire
Harry starts his fourth year at Hogwarts, competes in the treacherous Triwizard Tournament and faces the evil Lord Voldemort. Ron and Hermione help Harry manage the pressure – but Voldemort lurks, awaiting... Read More