 After the awesome new trailer for Paul Feig's "Ghostbusters" reboot dropped last week, there was a lot of backlash surrounding Leslie Jones's character, MTA worker Patty Tolan. While some fans lashed out at the fact that Jones, the film's only black cast member in one of the four main roles, was playing a subway employee while three white women were playing scientists, Jones and Feig have vehemently defended the part. And it turns out that originally, a white actress was supposed to play it.
That's the word from Feig himself, who spoke to Empire magazine this week in an interview breaking down all the major moments from the trailer, including the introduction of Patty. As Feig tells it, when he and co-writer Katie Dippold were penning the script, they had initially pegged Jones's costar, Melissa McCarthy, for the flamboyant part of Patty.
"... [W]e had written the role with Melissa in mind, but then I thought I've seen Melissa play a brash, larger than life character," Feig told the magazine. "She's done it in my movies before!"
Feig is, of course, talking about his many previous collaborations with McCarthy, including her starmaking turn in Feig's directorial debut, "Bridesmaids," which nabbed the actress an Oscar nomination and international adoration. After Feig and Dippold reconsidered the casting, the director told Empire that he then thought of Jones, the "Saturday Night Live" cast member who's been wowing audiences with her take-no-prisoners performance on the sketch show since 2014.
"She's one of my favourite people on the planet," Feig gushed about the comedian. "I don't normally like comedy that's big and loud, but she is able to pull that off in a way that feels real and it's her. And when I make a movie, I want to find the funniest people I know and once I know what's the funniest thing about them I want that to be the thing that I put on screen and let shine. This is the role that Leslie can shine comedically in. If you've ever seen her do stand-up, it's just who she is. I wanted to unleash Leslie on the public in the same way we unleashed Melissa on the public in 'Bridesmaids,' with a very showy role."
Here's hoping "Ghostbusters" can do for Jones what it did for McCarthy -- and, as Feig said on Twitter, that the haters can "Grow up and leave [his] cast alone."
[via: Empire]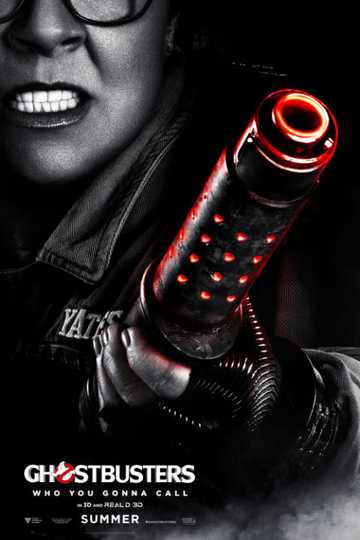 Ghostbusters
Following a ghost invasion of Manhattan, paranormal enthusiasts Erin Gilbert and Abby Yates, nuclear engineer Jillian Holtzmann, and subway worker Patty Tolan band together to stop the otherworldly threat. Read More