'Finding Dory' Pixar Easter Egg Is an April Fools' Joke We Can Get Behind
Pixar fans have come to expect elaborate Easter eggs from the animation studio's films, with recurring objects and references popping up in numerous movies as a wink to both the filmmakers and audiences alike. Well, get ready for the ultimate Pixar Easter egg, which today was revealed to have appeared in every single Pixar flick since 1995's "Toy Story."

If you guessed it was a color-changing octopus, who we finally meet in "Finding Dory," you're right! Unfortunately, you've also fallen victim to an April Fools' Day prank, courtesy of the studio. Thankfully, unlike most groan-inducing April Fools' jokes, this one is pretty tame, and actually kind of clever, in that it helps highlight a new character from "Finding Dory," while reminding audiences of all the classic Pixar movies they know and love (and hinting that they'll soon come to see "Dory" the same way, too).
The clip is introduced by "Dory" director Andrew Stanton and actor Ed O'Neill, who voices the cephalopod in question, an octopus named Hank. Hank is one of many new sea creatures that Dory meets on her quest to reunite with her family in the flick, and it looks like his ability to blend into his surroundings will be the source of some shenanigans for our favorite blue tang fish.
Be on the lookout for Hank -- and other actual Easter eggs -- in "Finding Dory," which swims into theaters on June 17.
[h/t Screen Crush]
Photo credit: Pixar via USA Today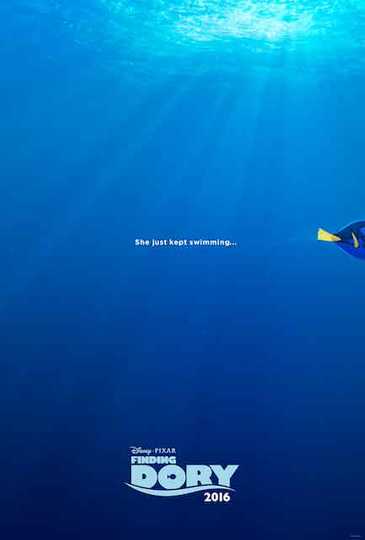 Finding Dory
Dory is reunited with her friends Nemo and Marlin in the search for answers about her past. What can she remember? Who are her parents? And where did she learn to speak Whale? Read More