Watch George Clooney and Julia Roberts Go B-A-N-A-N-A-S in Carpool Karaoke
Have you been waiting your whole life to hear George Clooney rap/sing, "This sh-t is bananas," then define -- in his own interpretation -- what it means to be a "Hollaback Girl"? Well, you are in luck! Clooney, Julia Roberts, Gwen Stefani, and James Corden went completely B-A-N-A-N-A-S in the latest Carpool Karaoke video, ending with a rousing rendition of Queen's "We Are the Champions," despite the song not really being relevant to anyone in the vehicle. It was still awesome.
It was supposed to just be "The Late Late Show" host and Gwen in the car, but James said he was late for work and wanted to use the lane for four or more people, so he called up his friend who had nothing else to do -- and that turned out to be Clooney. Since they needed one more, Clooney convinced his new "Money Monster" co-star (and "Ocean's Eleven" love interest) Julia Roberts to join in.
The newbies were game to sing some Gwen songs, and they were all curious to know the real meaning behind the song "Hollaback Girl" once Gwen teased that she would never tell it. "All I'll say is, 'I won.'"
Watch the video to hear George and Julia share their favorite movie lines, then sing "We Are the Champions" as a group. If you want to skip right to George popping in the car, head to the 6:40 mark:

You know what? They ARE the champions. Well done.
Want more stuff like this? Like us on Facebook.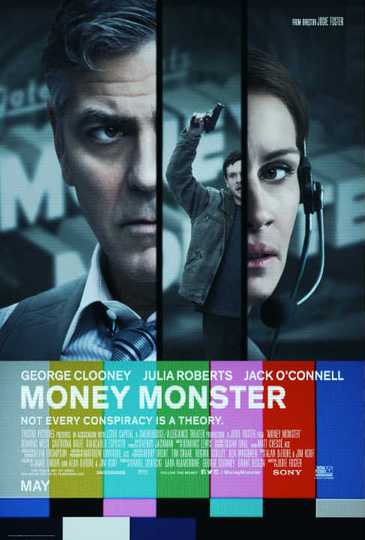 "Not every conspiracy is a theory."
1 hr 38 min
May 13th, 2016
Financial TV host Lee Gates and his producer Patty are put in an extreme situation when an irate investor takes over their studio. Read the Plot