August 29th, 2016
by Katie Roberts
Gene Wilder, 'Willy Wonka' Star and Comedy Legend, Dies at 83
Gene Wilder, the acting legend known for his work in Mel Brooks comedy classics and for playing the titular role in "Willy Wonka and the Chocolate Factory," has died. He was 83.
The news was confirmed by Wilder's family, according to the Associated Press. The actor's nephew said that Wilder passed away on Sunday, due to complications from Alzheimer's disease. He was previously diagnosed and treated for non-Hodgkins lymphoma in 1999.
A statement from Wilder's family said that the actor wanted to keep his Alzheimer's diagnosis private so as not to upset younger fans who know him best as Willy Wonka. "He simply couldn't bear the idea of one less smile in the world," the statement said.
Wilder got his start on the stage, but quickly became a go-to in the comedy genre, thanks to his friendship with Brooks. Brooks handpicked Wilder to star in 1968's "The Producers," which netted the young actor an Oscar nomination and led to a fruitful collaboration that spanned classics like "Blazing Saddles" and "Young Frankenstein." The actor also starred in several films with comedy legend Richard Pryor, including "Silver Streak," "Stir Crazy," "See No Evil, Hear No Evil," and "Another You," the latter two of which Wilder both wrote and directed.
But the actor will probably best be remembered for his iconic role in 1971's "Willy Wonka," the musical based on the Roald Dahl book "Charlie and the Chocolate Factory." Wilder beat out accomplished song and dance men like Fred Astaire and Joel Grey for the coveted part.
Other film work included 1967's "Bonnie and Clyde" (his film debut), a role in Woody Allen's "Everything You Always Wanted to Know About Sex," and "The Frisco Kid." He also wrote, directed, and starred in "The Adventure of Sherlock Holmes' Smarter Brother" and "The World's Greatest Lover."
On television, Wilder won an Emmy for playing Eric McCormack's boss on "Will & Grace" in 2003, his last acting role. In 1994, he starred in a short-lived sitcom called "Something Wilder," and he also headlined two TV movies for A&E in 1999.
Brooks remembered Wilder on Twitter on Monday, calling the late actor "One of the truly great talents of our time."
Gene Wilder-One of the truly great talents of our time. He blessed every film we did with his magic & he blessed me with his friendship.

— Mel Brooks (@MelBrooks) August 29, 2016
"He blessed every film we did with his magic & he blessed me with his friendship," Brooks added.
Wilder married original "Saturday Night Live" star Gilda Radner in 1984, and the pair starred in three films together before Radner died of ovarian cancer in 1989. He's survived by his fourth wife, Karen Webb, who he wed in 1991.
[via: The Hollywood Reporter]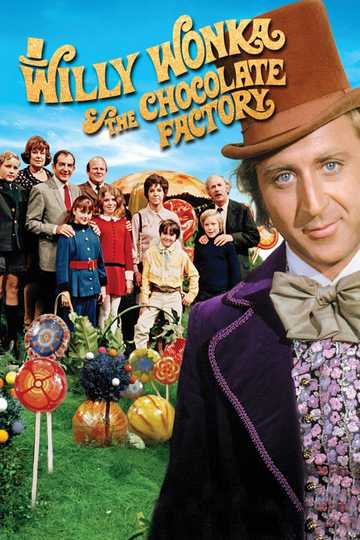 Willy Wonka & the Chocolate Factory
When eccentric candy man Willy Wonka promises a lifetime supply of sweets and a tour of his chocolate factory to five lucky kids, penniless Charlie Bucket seeks the golden ticket that will make him a winner. Read More