 "Everyone I have ever loved has been hunted down," vampire Selene (Kate Beckinsale) seethes in the first trailer for "Underworld: Blood Wars." The war between her kind and the Lycans is intensely personal — her blood is the key to ending it once and for all.
Joining the fray for the fifth installment of the franchise is Tobias Menzies ("Outlander") as powerful new Lycan leader Maurius. Selene's ally, David (Theo James), begs her to fight alongside his father, elder Thomas (Charles Dance), and the other vampires in their quest to vanquish the werewolves.
The trailer indicates that the fifth movie in the "Underworld" franchise will give fans more of the same brutal battles, menacing showdowns, Selene blasting guns, and glowing blue eyes as the previous films.
"Underworld: Blood Wars" opens in theaters January 6, 2017.
Want more stuff like this? Like us on Facebook.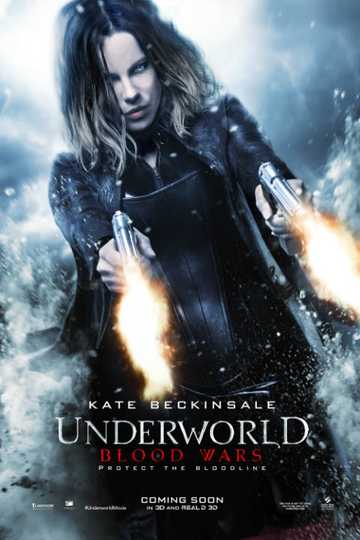 Underworld: Blood Wars
Vampire death dealer Selene fends off brutal attacks from both the Lycan clan and the Vampire faction that betrayed her. With her only allies, David and his father Thomas, she must stop the eternal war... Read More