Here's How 'Hidden Figures' Crushed Expectations at the Box Office
There's a fascinating series of articles in this weekend's Los Angeles Times, inspired by the media's spectacular failure to read the nation's pulse during last year's presidential campaign, that explores the question of whether Hollywood has lost touch with America.
It's a loaded question, one that depends on your definitions of "Hollywood" and "America." And the answer requires a lot more nuance than even these 16 articles can muster, but the answer is, of course, yes.
But there's also the box office truism, which the Times writers don't address, that Hollywood doesn't really make movies for Americans anymore because it's making them primarily for audiences overseas.
This weekend's box office offers a good illustration. In a dead-of-winter weekend -- with just one new wide release -- pundits had predicted an easy four-peat victory for "Rogue One: A Star Wars Story." They also called for a second-place finish for the cartoon hit "Sing," modest success for inspirational drama and awards-hopeful "Hidden Figures" in its first weekend of wide release, and a weak opening for the lone newbie at the multiplex, "Underworld: Blood Wars." As it turned out, however, "Rogue One" fell 56 percent from last weekend, much faster than experts had predicted, and so did "Sing" (down 55 percent), while "Hidden Figures" came in nearly $2 million above expectations. The result was a photo-finish contest between "Rogue One" and "Hidden Figures," with the former claiming just a $172,000 advantage over the latter as they both approached $22 million on Sunday. (By the time final figures are released Monday, "Hidden Figures" might even end "Rogue One"'s reign after just three weeks on top of the chart.)
Meanwhile, the fifth "Underworld" didn't even reach the low $15 million threshold it was predicted to clear, coming in fourth with an estimated $13.2 million.
Of course, "Rogue One" is still one of the biggest hits of 2016 (it should overtake "Finding Dory" for the year's top spot by the end of this week) and will soon be one of just seven movies in history to earn more than $500 million in North American theaters. Still, its plunge this weekend took pundits by surprise. Why did "Rogue One" fall so fast? You could point to the movie's bleak and violent tone, or its tangential connection to the Skywalker family story line of the rest of the "Star Wars" movies, or the bitter winter weather in much of the country. But you could also point to "Rogue One"'s casting. As one commenter to the Times complained, there's not an American actor to be seen. (Wait, what's Forest Whitaker, chopped liver?) Indeed, it's a blockbuster action movie with a female British lead and an international cast. This sort of diversity in casting of big-budget movies has spurred some backlash in the last couple of years, most notoriously with the "Ghostbusters" remake, but the fact is, it helps sell the movie abroad to have a Diego Luna or Donnie Yen or Riz Ahmed (or all three) in the cast.
Whatever American audiences may think a hero should look like, Hollywood is overlooking your preferences with an eye toward foreign markets. That's true whether it's an otherwise standard action franchise with a diverse cast (like the successful "Fast and Furious" movies) or a fantasy picture with a built-in overseas audience.
This is especially clear with the new "Underworld." The past four installments of the vampire-action series have all opened above $20 million here, but the current film treated its American release like an afterthought. In fact, "Blood Wars," which sees Brit Kate Beckinsale reprise her lead role, opened in most overseas markets in November, and it's already made $42.1 million in foreign sales. It's not clear why Sony's Screen Gems dumped it into American theaters during the winter wasteland that is the January release calendar, unless it knew that the movie's profit (it cost just $35 million, about half the budget of the previous installment) was already assured. How "Blood Wars" fares in America clearly doesn't matter. Conversely, "Hidden Figures" is a movie with all-American appeal. (Exit polling shows that 43 percent of "Hidden Figures" viewers were white, 37 percent were black, and 13 percent were Hispanic.) That may sound paradoxical, since it's a movie about math whizzes, and since its stars are three black women, but the historical drama about the overlooked but crucial contributions of Katherine Johnson (Taraji P. Henson), Dorothy Vaughan (Octavia Spencer), and Mary Jackson (Janelle Monáe) toward launching the first Americans into space during the 1960s is an only-in-America story.
Only in America would Jim Crow and institutional sexism have been a barrier to achievement for these women, and only in America could they have overcome those barriers through pluck, hard work, and sheer merit. And only in America could mainstream audiences respond to this feel-good entertainment with the assumption that racism and sexism are problems we solved for good during the Civil Rights Era in which the movie is set, and that they're not something we need to feel bad about or work to correct today.
Indeed, "Hidden Figures" feels like a rarity among major-studio Hollywood movies. Again, not because its stars are black women or because it's a PG-rated inspirational movie with heartland appeal, but because it's a modestly-budgeted ($25 million) drama with a lot of dialogue, whose characters are mathematicians and engineers, taking place in a distinctly American historical setting. There's none of the shut-off-your-brain, effects-heavy, action-blockbuster elements that make Hollywood movies hits overseas. It's a movie clearly made with an eye toward American audiences alone. In today's box office landscape, that looks like a real gamble.
Given the $24.8 million that "Hidden Figures" has earned to date, the A+ rating it's earned at CinemaScore from paying customers, and the likelihood that it'll be up for major awards over the next two months, it seems that distributor Fox's gamble will pay off.
But that jackpot will be a modest one. Meanwhile, "Rogue One" finally opened in China this week, where it sold 56 percent of all tickets purchased, for a take of $31 million. That's where the box office game is, with fantasy space heroines like Jyn Erso, not real-life American space heroines like Katherine Johnson.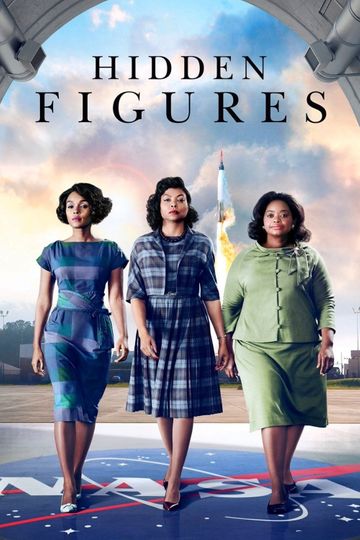 "Meet the women you don't know, behind the mission you do."
The untold story of Katherine G. Johnson, Dorothy Vaughan and Mary Jackson – brilliant African-American women working at NASA and serving as the brains behind... Read the Plot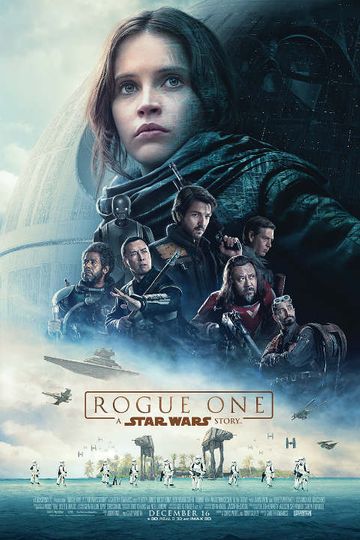 "A Rebellion Built on Hope"
2 hr 13 min
Dec 16th, 2016
A rogue band of resistance fighters unite for a mission to steal the Death Star plans and bring a new hope to the galaxy. Read the Plot