 The "Smurfs" are back and ready for a new adventure — without humans.
The first teaser trailer is here for "Smurfs: The Lost Village," which will be entirely animated, with no live-action footage (unlike the two previous movies in the franchise). The adventure focuses on Smurfette (voiced by Demi Lovato), who takes her besties Brainy (Danny Pudi), Clumsy (Jack McBrayer), and Hefty (Joe Manganiello) on an exciting and thrilling race through the Forbidden Forest. They're trying to find the titular village before Gargamel (Rainn Wilson) does.
"Smurfs: Lost Village" looks geared more to kids than even the first two movies, with the pesky (and rather odd) live-action components now gone. There is some colorful scenery, including the hungry flowers aka Venus Smurf Traps, in the trailer, and the story is set up to be a "rollercoaster journey full of action and danger."
"Smurfs: Lost Village" opens in theaters April 7, 2017.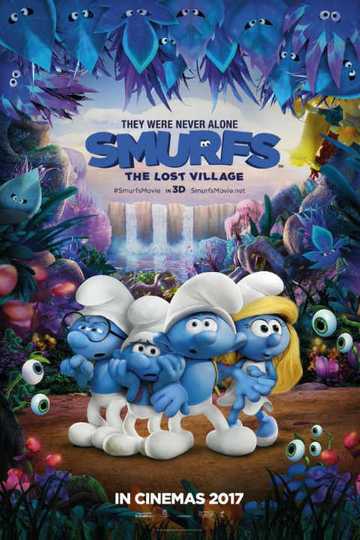 Smurfs: The Lost Village
In this fully animated, all-new take on the Smurfs, a mysterious map sets Smurfette and her friends Brainy, Clumsy and Hefty on an exciting race through the Forbidden Forest leading to the discovery of... Read More