 In the multiplex battle between fantasy and reality, fantasy won.
It was supposed to be a close race this weekend, with openings in the mid-$20-million range for both "Miss Peregrine's Home for Peculiar Children" -- the latest scary-but-sweet fable from Tim Burton -- and "Deepwater Horizon" -- the Mark Wahlberg action drama about the 2010 BP oil rig explosion. One was a dark fairy tale from a popular director, albeit one who's been off his game in recent years. The other was another thoughtful action film about a real-life tragedy, made by the same team that produced the hit "Lone Survivor." Both releases were opening on more than 3,250 screens, and both seemed to have reasonably strong appeal to different audiences, which is why pundits predicted a toss-up.
In the end, though, it wasn't really close. "Miss Peregrine" claimed an estimated $28.5 million debut, good for first place, while "Deepwater" opened at No. 2 with an estimated $20.6 million. What's interesting, though, isn't so much the reasons that "Miss Peregrine" soared above expectations while "Deepwater" sank below them. Rather, what's interesting is what this weekend's face-off says about Hollywood's struggle to lure young adults back to the multiplex now that the cycle of literary franchise movies, from "Harry Potter" to "The Hunger Games," is dying down.
"Miss Peregrine," after all, doesn't just mark Burton's return to the sort of grim fairy tale that's his forte, after commercial stumbles such as "Dark Shadows" and biopic "Big Eyes." It also marks a potential franchise-launcher, based on the three beloved novels by Ransom Riggs. The gothic fantasy adventure film seemed designed to appeal not just to fans of the books, but to Burton fans and young adults in general. "Ender's Game" failed to launch a franchise, and the "Divergent" and "Maze Runner" films have been only modest successes at best compared to the exploits of Harry, Bella, and Katniss.
Still, it seems Fox picked the late-September release date in part because the studio's "Maze Runner" movies have primed this audience to expect such films at this time of year. "Miss Peregrine" was a risky play, and not just because of Burton's recent box office stumbles. Its star, Asa Butterfield, was also the star of "Ender's Game," and none of its other stars (save villain Samuel L. Jackson) is a box office draw. Reviews and word-of-mouth have been mostly mixed. That the film did (slightly) better than expected is a tribute to the appeal of Riggs' storytelling, Burton's return to his signature style, and the absence of rivals at the current marketplace for teen and young adult viewers. "Deepwater" distributor Lionsgate made its fortune on such young-adult fantasy/sci-fi franchise films, including the "Twilight" and "Hunger Games" franchises and the first two "Divergent" movies. But it's also had some major flops in the genre, including "Ender's Game" and this year's "The Divergent Series: Allegiant." Still, the independent studio's franchise hits have given Lionsgate the resources to branch out into costly action blockbusters like "Deepwater," which cost a reported $156 million to make -- $110 to $120 million after tax incentives. The major studios are reluctant to invest that much money in a movie that doesn't have potential sequels, so Lionsgate's willingness to give "Battleship" director Peter Berg that nine-figure sum on a one-shot property is a tremendous risk.
Lionsgate was apparently banking on "Deepwater" to have the same tale-of-all-American-heroism appeal as Berg's "Lone Survivor," complete with a starring turn by the generally-dependable box office drawing power of Wahlberg. It also banked on the movie appealing to critics, with the film enjoying a prominent screening last month at the Toronto Film Festival to generate buzz. (Indeed, the reviews have been strong, as has word-of-mouth.)
And yet, viewers didn't really show up. The main problem seems to be that, unlike Lionsgate's bread-and-butter movies, "Deepwater" seemed designed to appeal primarily to older adults. Not only is this an audience Lionsgate hasn't a lot of practice attracting, but it's also an audience with a lot of current movies competing for its attention, including last week's chart-topper "The Magnificent Seven" and September's biggest hit, "Sully."
Even with "Miss Peregrine" outperforming expectations, it's difficult to build a billion-dollar franchise off just a $28.5 million opening weekend. So the hunt for the next Katniss will continue.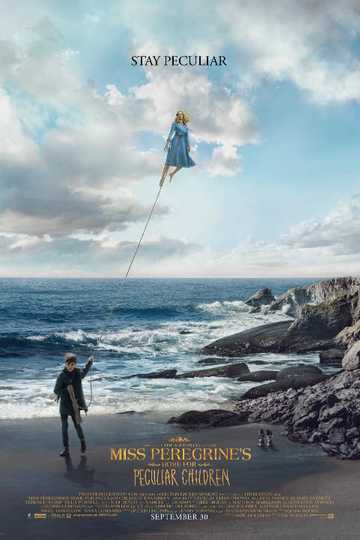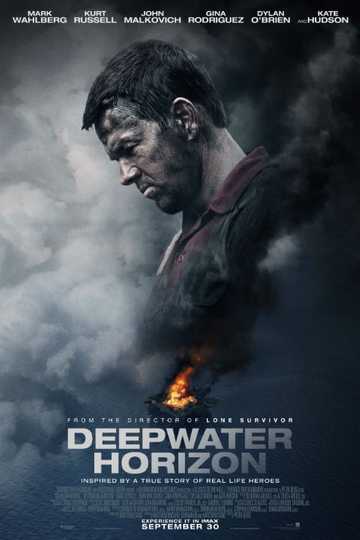 Deepwater Horizon
A story set on the offshore drilling rig Deepwater Horizon, which exploded during April 2010 and created the worst oil spill in U.S. history. Read More