 After we finally learned a few details about the upcoming all-female "Ocean's Eleven" spinoff, "Ocean's 8," the film has now landed an official release date.
According to The Hollywood Reporter, "Ocean's 8" will hit theaters on June 8, 2018. The flick has a majorly starry cast, headlined by Sandra Bullock, Cate Blanchett, Rihanna, Anne Hathaway, Helena Bonham Carter, Mindy Kaling, Sarah Paulson, and Awkwafina, who will be portraying the titular criminals.
Kaling recently spilled a few details about the flick, including that it's set in New York, and that the plot has some connection to the fashion industry. According to the actress, filming is set to begin in about two weeks (and according to THR, will be on location in NYC).
"Ocean's 8" also has some major star power behind the scenes, with Oscar nominee Gary Ross ("Seabiscuit," "The Hunger Games") directing the flick. Steven Soderbergh, who helmed the original "Ocean's" trilogy, has collaborated with Ross several times over the years (including on "Ocean's"), and will serve as a producer on the spinoff.
Ross previously noted that his film is "a continuation" of the tone and story of the original flicks, but also has its own distinct vision. We're curious to see what the director and his phenomenal cast create together.
[via: The Hollywood Reporter]
Photo credit: Getty Images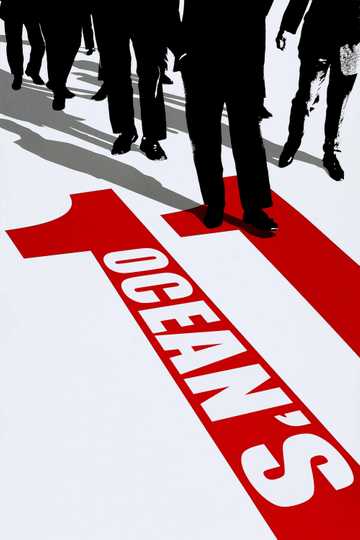 Ocean's Eleven
Less than 24 hours into his parole, charismatic thief Danny Ocean is already rolling out his next plan: In one night, Danny's hand-picked crew of specialists will attempt to steal more than $150 million... Read More