Mindy Kaling Gives 'Ocean's Eight' Update, Talks Intimidating Cast
When Gary Ross, the director of the upcoming all-female "Ocean's Eleven" spinoff "Ocean's Eight," teased that the announcement of the flick's all-star cast would "blow up the internet," he wasn't joking, as big names like Sandra Bullock, Cate Blanchett, Rihanna, and Anne Hathaway were all soon confirmed to be joining the ensemble. One of the titular criminals, Mindy Kaling, is also in awe of her A-list costars, and recently admitted to being a bit intimidated by those women -- especially with concern to how her character will look in comparison to theirs.
In an interview with Stephen Colbert on "The Late Show," Kaling chatted about "Eight" and its bonkers cast, rounded out by Sarah Paulson, Helena Bonham Carter, and rapper-actress Awkwafina (a.k.a. Nora Lum). While Colbert joked that the ensemble sounded like a list populated by the prompt, "Name the best people you can," Kaling told the host that she was worried about what that meant for her role in the flick.

"Look, I'm real scared, man," the actress admitted, "because when I look at that list of people, I'm like, 'I know that my skill's my's gonna be [something like] I'm gonna get attacked by the guard dog so they can break into the casino.'"
Despite those reservations, we have a sneaking suspicion that Kaling will acquit herself just fine on the big screen, especially since her involvement generated so much excitement among fans. And the actress revealed a few details about the film that have our interest piqued.
What little scoop Kaling shared included the intel that the flick starts shooting in two weeks, it's set in New York City (though it's unclear if it's also filming there), and "there's a fashion element to it." As Kaling describes it, "Ocean's Eight" is basically "if you took all my favorite things and like shook it up in a blender." Sounds like a winning combination to us.
Photo credit: Getty Images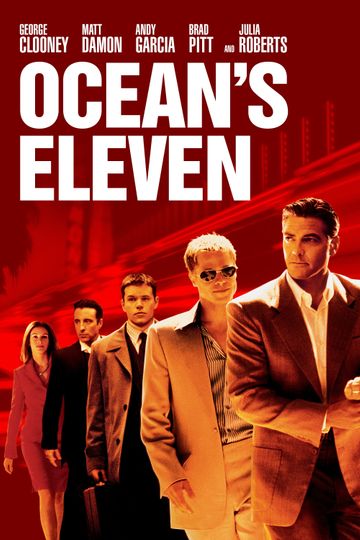 "Are you in or out?"
Less than 24 hours into his parole, charismatic thief Danny Ocean is already rolling out his next plan: In one night, Danny's hand-picked crew of specialists will... Read the Plot