 The list of Disney classics getting live-action treatment just keeps growing.
The OG Disney animated film -- "Snow White and the Seven Dwarfs" -- is reportedly the latest title to be added to the Mouse House's remake pipeline. The live-action version will bring back the classic fairy tale, but we'll get even more of the original's beloved story and songs, according to The Hollywood Reporter.
We've seen different takes on the Brothers Grimm's story over the years, but the 1937 Disney animated film is perhaps the most popular. It's an oldie but a goodie, and it has been a childhood staple for generations. Still, that doesn't mean there isn't room for a remake.
Disney found box office success with 2014's "Maleficent" and 2016's "The Jungle Book," for example. On top of that, 2017's "Beauty and the Beast," starring Emma Watson and Dan Stevens, seems poised to be a winner as well. With that in mind, the studio has seriously ramped up its live-action-remake efforts; there are already plans for new versions of "Mulan," "Aladdin," "The Lion King," and now "Snow White."
With "Snow White" in the works, Disney is busy building its team. The studio is reportedly in talks with Erin Cressida Wilson to pen the script. (She has handled adaptations before, namely "The Girl on the Train.") Meanwhile, the songwrting team of Benj Pasek and Justin Paul ("La La Land") are attached, along with producer Marc Platt ("Mary Poppins Returns").
We'll have to wait and see which version emerges as the fairest of them all, but the live-action "Snow White" could certainly be a contender.
[via: The Hollywood Reporter]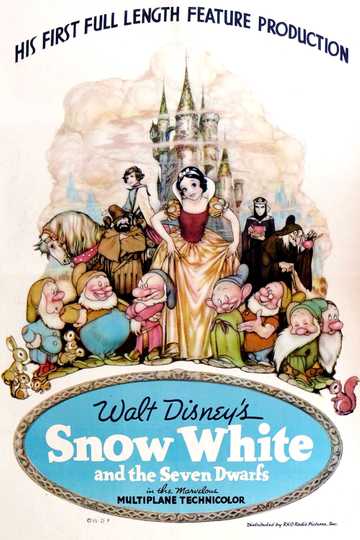 Snow White and the Seven Dwarfs
A beautiful girl, Snow White, takes refuge in the forest in the house of seven dwarfs to hide from her stepmother, the wicked Queen. The Queen is jealous because she wants to be known as "the fairest in... Read More