November 8th, 2016
by Kelly Woo
Eddie Redmayne Auditioned to Play Kylo Ren and It Went Badly
Eddie Redmayne may own an Oscar, but that doesn't make him the best choice for any role.
The actor, now starring in "Fantastic Beasts and Where to Find Them," has already admitted he had a "catastrophically bad" audition for "Star Wars: The Force Awakens." Most people assumed he'd tried out to play General Hux, the role that eventually went to Domhnall Gleeson. Instead, as Redmayne told Uproxx, he auditioned to play Kylo Ren!
"So, I was going for, I think, for Adam Driver. They gave me like a 'Star Trek' scene — or like something from 'Pride and Prejudice.' It was one of those films. With films that top secret, they don't give you the actual lines," he explained. "So they give you a scene from 'Pride and Prejudice,' but then they tell you you're auditioning for the baddie."
Redmayne read his lines with "some ridiculous voice" in front of casting director Nina Gold. "That was a hilarious moment," he said, adding, "And she was just sitting there and I was trying again and again with different versions of my kind of 'koohh paaaah' [Darth Vader breathing sound] voice. And after like 10 shots she's like, 'You got anything else?' I was like, 'No.'"
It's OK, Eddie -- you may not get to go to a galaxy far, far away, but you can wield magic!
Want more stuff like this? Like us on Facebook.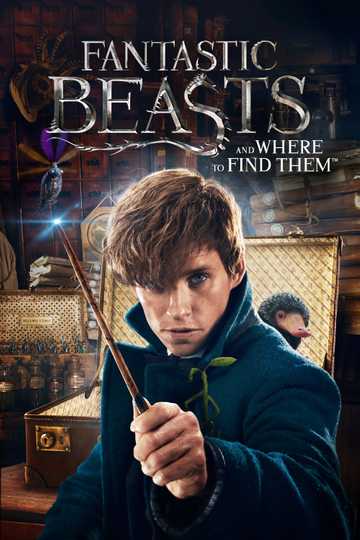 Fantastic Beasts and Where to Find Them
In 1926, Newt Scamander arrives at the Magical Congress of the United States of America with a magically expanded briefcase, which houses a number of dangerous creatures and their habitats. When the creatures... Read More