November 23rd, 2016
by Stephanie Topacio Long
'Alien: Covenant' Gets Earlier Release Date, Creepy New Poster
Much like you'd expect from real extraterrestrials, "Alien: Covenant" is popping up without much warning.
20th Century Fox revealed Wednesday that the film -- the second in the Alien prequel series -- has been pushed up by almost three months. "Covenant" is now set to land in theaters on May 19 instead of Aug. 4. The news came with a bonus as well: a creepy teaser poster with the simple warning "Run." "Covenant" could face stiff competition during its new opening weekend. The film will now open against the "Baywatch" reboot, starring Dwayne Johnson and Zac Efron, among other movies. Nonetheless, "Covenant" has a lot of ingredients for success. The sci-fi flick bring back Noomi Rapace and Michael Fassbender as their respective "Prometheus" characters, Dr. Elizabeth Shaw and the android David. Their galactic adventures will continue with newcomers Billy Crudup, Katherine Waterston, Demian Bichir, and Danny McBride.
Catch the Ridley Scott-helmed "Alien: Covenant" in theaters on May 19.
[via: 20th Century Fox/Twitter]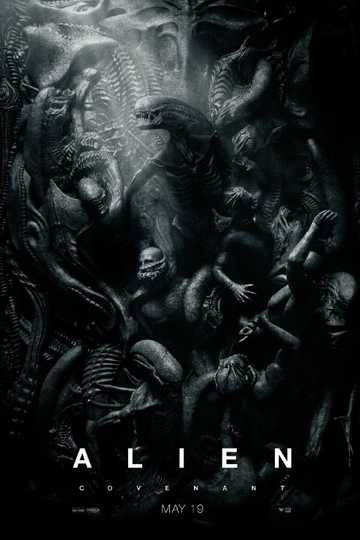 Alien: Covenant
Bound for a remote planet on the far side of the galaxy, the crew of the colony ship 'Covenant' discovers what is thought to be an uncharted paradise, but is actually a dark, dangerous world—which has... Read More