December 21st, 2016
by Moviefone Staff
Why Andrew Garfield Calls Silence the 'Most Extreme Thing I've Ever Done'
Andrew Garfield Calls Silence the Most Extreme Thing He's Ever Done
Andrew Garfield has soared between skyscrapers on the thinnest of threads in "The Amazing Spider-Man" and braved World War II battlefields without a weapon as a conscientious objector in "Hacksaw Ridge."
Then came "Silence."
"It felt like the most extreme thing I've ever done," the actor reveal Made in Hollywood reporter Patrick Stinson.
As a 17th-Century Jesuit missionary, Garfield endures a grueling physical, emotional and spiritual journey into Japan, where Christianity is outlawed, to save a mentor priest. The intense and violent movie is directed by Martin Scorsese, who spent decades trying to get it made.
Andrew Garfield Talks Working with the Legendary Martin Scorsese on Silence
Garfield says making "Silence" was "such an incredible learning experience, as an actor, to work with the master, Martin Scorsese, and also as a human being to go through this kind of spiritual training and to ask these deep existential questions and to keep asking them until some form of answer comes."
That experience began with getting the call from the legendary director. "It's insane," says Garfield "I'm very, very privileged that I got to spend time with him, to get to know him and of course to tell this story with him. It's a crazy thing for me."
Scorsese has called Garfield a "godsend" of an actor, and the star returns the compliment. "The fact that he even trusted me wit this part and that he thought that I could help him realize his vision is a godsend to me," he says. "He is a godsend to the world. He's blessed us with his work for his life. He has been so devoted to the art of cinema storytelling. He's given us so much to be thankful for."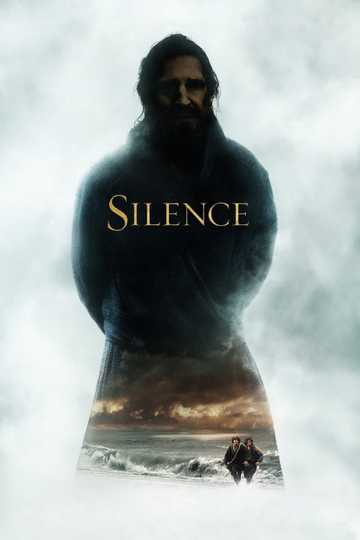 Silence
"Sometimes silence is the deadliest sound."
2 hr 41 min
Nov 29th, 2016