 We're still almost a year away from the debut of "Star Wars: Episode VIII," and while director Rian Johnson has kept the film's big secrets under wraps -- and doesn't have any current plans to spill anything major, lest he face the wrath of parent company Disney -- the filmmaker has offered fans a few morsels of information about the flick to tide them over until its December release.
In an interview with USA Today, Johnson chatted in the broadest terms about the film, which is still untitled for now (though the director did tease that he does know what the film will eventually be called). The interview was conducted in December, before the death of Carrie Fisher, so there were no updates on her status as Princess Leia/General Organa going forward; but Johnson was able to provide some small details about another Skywalker.
According to the director, Luke (Mark Hamill) is "the emotional entry point" to "Episode VIII," and the reclusive Jedi's reunion with his Rebel friends -- and the mystery of what he's been up to all these years -- will be a key factor in the film's plot. Luke's newfound connection with Rey (Daisy Ridley), who sought him out at the end of "The Force Awakens," is also a huge component of "Episode VIII," especially in regards to how their first meeting affects the young woman.
"It very much feels like what we all go through in adolescence, the dawning of this new chapter of our lives," Johnson explained of Rey's journey in the flick.
For more from the director, check out the entire interview over at USA Today. "Star Wars: Episode VIII" is due in theaters on December 15.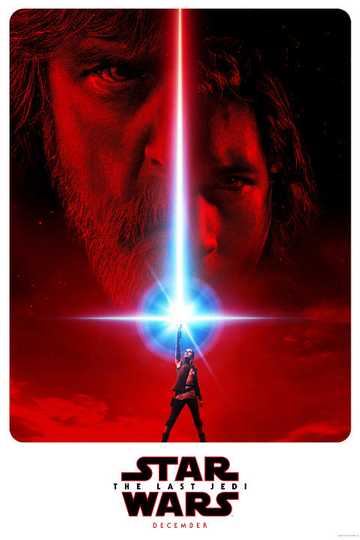 Star Wars: The Last Jedi
Rey develops her newly discovered abilities with the guidance of Luke Skywalker, who is unsettled by the strength of her powers. Meanwhile, the Resistance prepares to do battle with the First Order. Read More