 The official title of "Star Wars: Episode VIII" has been revealed!
Here's what StarWars.com posted on Jan. 23:
"We have the greatest fans in this or any other galaxy. In appreciation of the fans, we wanted them to be the first to know the title of the next chapter in the Skywalker saga: STAR WARS: THE LAST JEDI.

THE LAST JEDI is written and directed by Rian Johnson and produced by Kathleen Kennedy and Ram Bergman and executive produced by J.J. Abrams, Jason McGatlin, and Tom Karnowski.

STAR WARS: THE LAST JEDI is scheduled for release December 15, 2017." From "Return of the Jedi" to "The Force Awakens" to "The Last Jedi." It's a great title, and a great transition, but who is the "last"? You could assume it's Luke Skywalker, shown at the end of "The Force Awakens." But what about Rey (Daisy Ridley), also shown with Luke at the end of Episode VII? If she becomes a Jedi, does that suggest the end of Luke, or do they mean Jedi as plural?
We know "The Last Jedi" is not the last movie in the saga, since "Episode IX" is scheduled for 2019. (Twitter is now having fun coming up with titles for that one.)
As Entertainment Weekly reported, director Rian Johnson confirmed that "The Last Jedi" will pick up close to the end of "The Force Awakens," with little-to-no time jump. We'll follow Rey as she's ready to start her Jedi training.
We know Luke's twin sister Leia, now a general, will be in Episode VIII, and the late Carrie Fisher had already completed her scenes for the film. Several other Episode VII stars are returning -- including John Boyega, Oscar Isaac, Adam Driver, Gwendoline Christie, Lupita Nyong'o, Dohmnall Gleeson, and Andy Serkis -- with new additions to the cast in Benicio Del Toro, Laura Dern, and Kelly Marie Tran.
What do you think of the title, and its meaning?
Want more stuff like this? Like us on Facebook.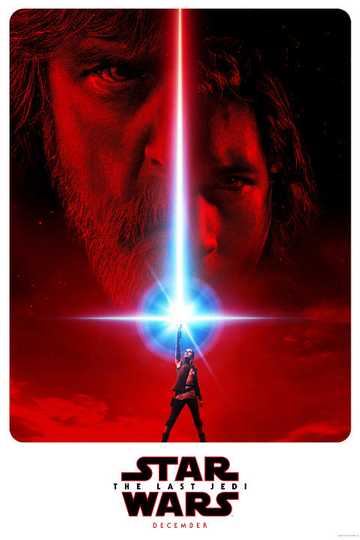 Star Wars: The Last Jedi
Rey develops her newly discovered abilities with the guidance of Luke Skywalker, who is unsettled by the strength of her powers. Meanwhile, the Resistance prepares to do battle with the First Order. Read More