 Looking to be forcibly removed from your comfort zone? Then "The Hand That Rocks the Cradle" is the movie for you!
This week, Tim Hayne, Phil Pirrello, Rachel Horner, and Tony Maccio talk about 1992's most disquieting, lactation-inducing, politically incorrect thriller, "The Hand That Rocks the Cradle." Directed by Curtis Hanson (yes, that Curtis Hanson), "Cradle" follows the exploits of a vengeful nanny named Peyton (Rebecca De Mornay) and her hapless, far less interesting victims: asthmatic mom (Annabella Sciorra), Lloyd Braun from "Seinfeld" / dad (Matt McCoy), adorable little girl (Madeline Zima), sassy redhead / nosy best friend (Julianne Moore!), and mentally challenged Ernie Hudson. This movie works hard to make its audience feel as uncomfortable as humanly possible, and, for the most part, it truly succeeds. Sinister, nipple-exposed breastfeeding, anyone?
Tune in next week for Phil's pick: Michael Bay's two-and-a-half hour Aerosmith music video, "Armageddon." You won't want to miss a thing.
Listen to CAN'T WAIT! A Movie Lover's Podcast Episode 12: 'The Hand That Rocks the Cradle'Total runtime: 60:37
Subscribe to the CAN'T WAIT! podcast:
Have thoughts/feelings/feedback about the podcast? Have a movie you really, really want us to watch and talk about? Hit us up on Facebook, Twitter, or Instagram.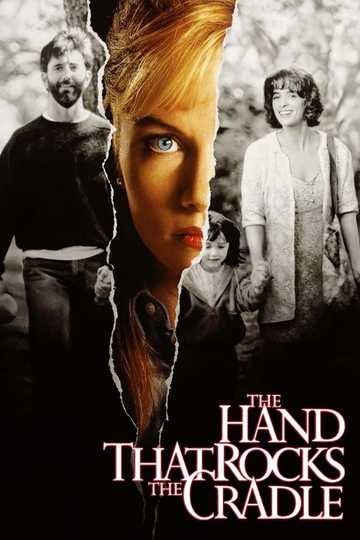 The Hand that Rocks the Cradle
A suburban family chooses seemingly sweet Peyton Flanders as their newborn's nanny. Only much later does the infant's mother, Claire Bartel, realize Peyton's true intentions -- to destroy Claire and replace... Read More