Lindsay Lohan Pitches Herself for Disney's Live-Action 'The Little Mermaid'
Disney, Lindsay Lohan wants to be part of your world.
A live-action version of "The Little Mermaid" is in the works, and Lohan is officially interested. Last August, Deadline reported that Lin-Manuel Miranda and Alan Menken would be writing the songs together. As they wrote at the time, "This one is being orchestrated as a mix of pre-existing songs from the 1989 Disney animated classic movie, for which Menken won two Oscars, sharing Best Song with Howard Ashman, and winning Best Score on his own."
Lindsay Lohan pitched herself for Ariel on Instagram, originally writing this longer caption (referencing Disney's live action "Beauty and the Beast" director Bill Condon) before editing it to simply read "#thelittlemermaid":
"I will sing again, as #ariel #thelittlemermaid @disney approve that #billcondon directs it along with my sister @alianamusic singing the theme song for the soundtrack. also @kgrahamsfb plays Ursula. Simply because, she is the best. take one. @disneystudios."
BREAKING NEWS LINDSAY LOHAN IS GONNA STAR IN THE DISNEY REMAKE OF THE LITTLE MERMAID MY CHILDHOOD FAVS COMING TOGETHER pic.twitter.com/RzFq8ZWxRi

— ㅤ (@gaIacticwar) February 19, 2017
Don't confuse Disney's live-action "The Little Mermaid" with Working Title's "Little Mermaid" project at Universal, with Chloe Grace Moretz said to be in the lead role, and Richard Curtis writing the script.
What do you think of LiLo as the live-action Ariel? She started as a Disney star, from "The Parent Trap," "Life-Size," and "Freaky Friday" to "Confessions of a Teenage Drama Queen" and "Herbie: Fully Loaded." "Mean Girls" was actually her first non-Disney film, so going back to Disney would be like coming home.
Want more stuff like this? Like us on Facebook.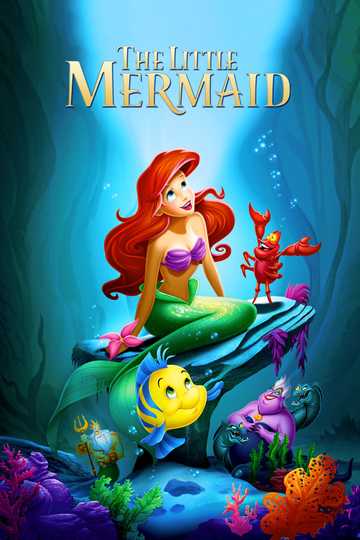 "Somewhere under the sea and beyond your imagination is an adventure in fantasy."
1 hr 23 min
Nov 17th, 1989
This colorful adventure tells the story of an impetuous mermaid princess named Ariel who falls in love with the very human Prince Eric and puts everything on the... Read the Plot