 Villainy runs in the family, as former villain Gru learns in "Despicable Me 3."
A new trailer introduces Dru (also voiced by Steve Carell), Gru's long-lost twin brother who lives a wealthy and fabulous life on his own private island. Dru also happens to be an evil mastermind, too, albeit one with blonde hair and a white wardrobe. He wants his bro to join him in one last, awesome heist. Gru has sworn off his villainous ways, but engaging in some dastardly sibling rivalry might be too tempting to pass up.The first trailer introduced the movie's main antagonist, Balthazar Bratt (Trey Parker), a former kid actor who's obsessed with the character he played. Kristen Wiig comes on board as the voice of Lucy, Gru's wife. And of course, the Minions are back in all their silly glory.
"Despicable Me 3" opens in theaters June 30.
Want more stuff like this? Like us on Facebook.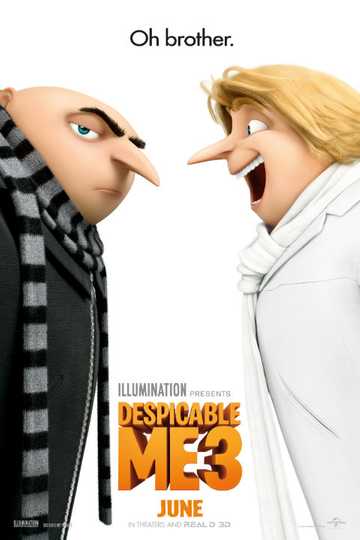 Despicable Me 3
Gru and his wife Lucy must stop former '80s child star Balthazar Bratt from achieving world domination. Read More