 Hey girl, the correct answer is "yes."
UPDATE: But the official answer is no. Jacob read off a letter/email he received from Emma Stone:
"JACOB, thanks for making the greatest proposal I've ever received. I can't tell you what an honor that was and how much I smiled through that entire beautifully orchestrated video. I'm in London working, but I hope you have the best time at prom, and I'm grateful you thought of me. THANK YOU. P.S. I do see Gosling around the eyes. Love, Emma."
At least she responded.
Back to original post:
Jacob Staudenmaier, 17, of Phoenix not only looks more like Ryan Gosling than the actor's creepy wax figure -- and the star's German impersonator -- he sounds a bit like the "La La Land" lad, too. All of that helps sell the adorable video he made in an effort to get Emma Stone to be his prom date.
The teen got several Arcadia High School classmates, and his film teacher, to help make the YouTube video, titled "Emma Stone, Prom?"
Here's the description from Staudenmaier:
"I decided to ask Emma Stone to prom by recreating the opening scene from La La Land, her most recent movie. I rewrote the lyrics to the song myself and directed the video and did the choreography too, but thank you so much to all the friends and adults who came out to help make it happen. Especially my friend Alli Gooch who did the camera work and Dash McDonald who fixed the coloring for the video. Big thanks to my film teacher too, Eric Luse."
Watch the video:Somewhere, Jim Carrey is kicking himself that his Emma Stone fan video was never this cute.
The prom plea was posted April 4 and already has more than 125,000 views. As Entertainment Weekly noted, recent Best Actress winner Emma Stone is an Arizona native, from Scottsdale. So on top of appreciating the teen's creativity, humor, and slight resemblance to The Gos, she may be tempted to say "yes" just 'cause he's local.
He sings that prom is April 29, so she doesn't have a long time to respond.
Want more stuff like this? Like us on Facebook.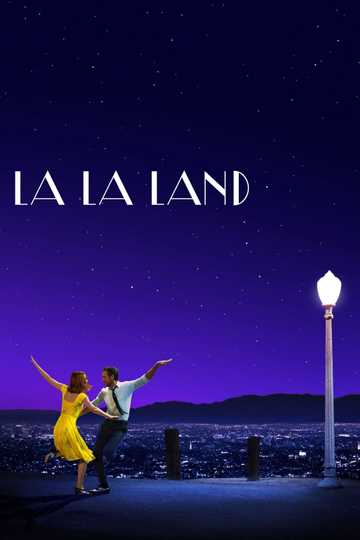 La La Land
Mia, an aspiring actress, serves lattes to movie stars in between auditions and Sebastian, a jazz musician, scrapes by playing cocktail party gigs in dingy bars, but as success mounts they are faced with... Read More