 Behind every movie there is conflict, but probably not often on the same scale as an issue that arose before 1993's "Wayne's World 2" started shooting.
In "Leading Lady," a new biography on actress-turned-studio head Sherry Lansing, author Stephen Galloway details the chaos that went down after Lansing discovered the sequel's script was based on the 1949 comedy "Passport to Pimlico" yet no one had purchased the necessary rights. It was too late to acquire them, so the situation got ugly, especially for the sequel's writer and star, Mike Myers.
To avoid delays and eliminate the problem, Lansing decided Myers would have to do a complete rewrite. She didn't exactly break the news gently, though, as the book recounts. According to John Goldwyn, a production chief at the time, she told Myers a made-up story about how the legal team was working on "figuring out how ... [to] take every single thing" from him. Apparently, she scared into the fetal position, which, let's be honest, we'd have ended up in, too.
According to "Saturday Night Live" creator Lorne Michaels, who produced the film, Myers had thought the rights issue was sorted out, so it's hard not to feel bad for him. However, in Lansing's defense, the misunderstanding caused big problems. Production was so close that set building had already begun, making some of the work a waste of time and money.
"It was just so difficult, there was so many changes," director Stephen Surjik told the Regina Leader-Post in March 2017.
Luckily, though, Myers was able to rewrite the movie to Lansing's satisfaction, and the studio never followed through on her threats. Whatever you think of her methods, there is no denying the efficacy.
[via: THR]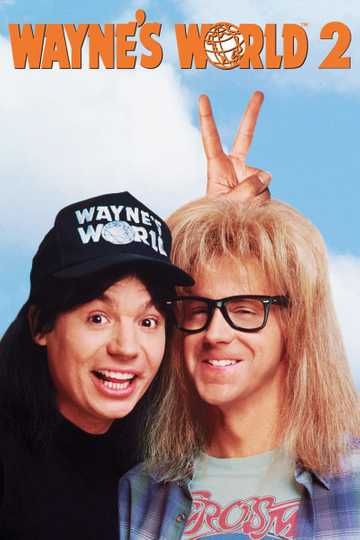 Wayne's World 2
A message from Jim Morrison in a dream prompts cable access TV stars Wayne and Garth to put on a rock concert, "Waynestock," with Aerosmith as headliners. But amid the preparations, Wayne frets that a... Read More