 What a tragedy, and a second public loss for the Deutschendorf family.
Henry "Hank" Deutschendorf was the nephew of the late singer John Denver, and he played baby Oscar along with his twin brother William in the 1989 sequel "Ghostbusters II." Hank also suffered from schizoaffective disorder. On June 14, his own twin found him dead in a suicide by hanging at the young age of 29.
William announced his twin's death in a foundation post titled "Hank's Hope For A Cure: A personal campaign sponsored by Deutschendorf, Shaw, Ranjbaran & Byrd Families."
Here's the start of the post:
"It is with great sadness that I announce the passing of my twin brother, Hank. On Wednesday, June 14th, 2017, Henry John Deutschendorf II lost his battle with schizoaffective disorder.

Many people do not know much about Hank. Some knew him as Baby Oscar in Ghostbusters 2 or John Denver's nephew. Others knew him as a brother, son, martial artist, teacher, uncle, or friend. What people do not know about Hank was that he suffered from schizoaffective disorder. It is a chronic mental health condition which is a combination of bipolar disorder and schizophrenia. He experienced hallucinations, delusions, depression, and mania. It is a very severe mental illness that usually requires a lifetime of treatment. It is not well studied, so the treatment is largely an estimation based on schizophrenia and bipolar treatments.

Hank was diagnosed in August of 2008. If you knew Hank before his diagnosis, you knew a young man who was upbeat, healthy, witty, kind, outgoing, and was always ready to stand up for people. Medication curbed the delusions but it did not stop the voices. The side effects of the medication took a toll on Hank. He felt like a zombie, lost his personality, gained weight quickly, slept for twelve hours a day, and had to use all of his willpower just to lift his hand to drink a cup of water. My brother was left with a bandaid for a gunshot wound.

[...] On June 14th, Hank lost his battle to schizophrenia. Our parents will always remember him as a loving son. His family will remember him as someone who was always there when they needed him. His nieces and nephews will remember him as the funnest uncle who was always ready to play. His close friends will remember how he always helped them look for the silver lining. His students will remember him as a mentor, in martial arts and in life. His girlfriend will remember him as someone who made her feel like the most important person in the world. I will remember him as my best friend, my partner, my brother, and the bravest man I have ever known." The family encouraged readers to support the Brain & Behavior Research Foundation; head to the drive page for more information.
Hank recently appeared in the 2017 documentary "Cleanin' Up the Town: Remembering Ghostbusters." The twins never went into acting after "Ghostbusters II."
John Denver's birth name was Henry John Deutschendorf Jr., and he died in 1997 at age 53 after crashing a personal experimental aircraft. So you can imagine how distraught Hank's father is to lose his son after losing his brother.
Want more stuff like this? Like us on Facebook.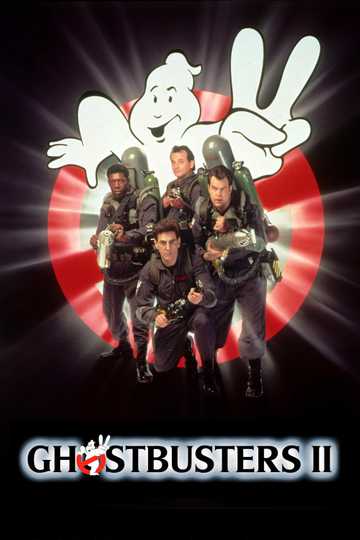 Ghostbusters II
Five years after they defeated Gozer, the Ghostbusters are out of business. When Dana begins to have ghost problems again, the boys come out of retirement to aid her and hopefully save New York City from... Read More