 Cold-blooded killer is all too literal of a description in the latest trailer for "The Snowman."
Universal Studios released the new preview on Wednesday, and it is seriously creepy. The footage shows stars Michael Fassbender and Rebecca Ferguson trying to track down a clever and conniving murderer who is sending cryptic messages to the police as he attacks and kills a series of women.
"He's been watching us the whole time," Fassbender's character says in the trailer. "If we don't find him, he's never going to stop."
There are plenty of scenes that will send chills up your spine, from the police learning that a victim was beheaded to a scene in which Ferguson's character comes upon a bloody body in a garage. We don't recommend watching this if you're home alone or right before bed, that's for sure.
"The Snowman" is set to hit theaters on Oct. 20, just in time for Halloween's rash of horror movies.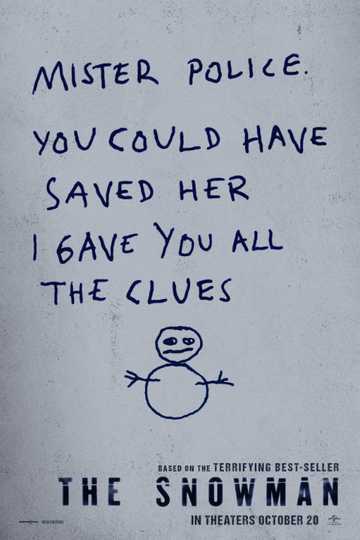 The Snowman
Detective Harry Hole investigates the disappearance of a woman whose pink scarf is found wrapped around an ominous looking snowman. Read More