 A supersized movie like "Avengers: Infinity War" deserves a supersized poster, and Marvel gave fans triple the fun at Comic-Con.
Marvel has yet to release the amazing "Infinity War" footage showing rugged Captain America and Hitchcockian blonde Black Widow, but you can see their new looks in the official poster. There were actually three separate posters released, then they were combined for one massive poster featuring Big Bad Thanos at the center and most of our heroes on either side. (Cap and Tony are still on opposite sides, we see. And where's Ant-Man?)
The official #InfinityWar promotional poster from #MarvelSDCC in HD ????! pic.twitter.com/nc2rDj8Vaq

— Best of Marvel (@thebestofmarvel) July 23, 2017
Comic fans compared it to the classic:
Brilliant classic poster of #InfinityWar#Marvel - the ORIGINAL :) Infinity War pic.twitter.com/yW6S30nI6B

— Mohammed Abbasi (@MohammedAbbasi) July 23, 2017
Others criticized, like they did about the "Spider-Man: Homecoming" poster:
someone stop doing marvel's posters like bad photoshop please goddamit y'all have too much money for this

— Malcolm X Men (@LiterallyMya) July 24, 2017
Some were upset that Ant-Man only seems to be on Iron Man's shoulder in a fan poster, not the official one:
ALL MY CHILDREN ARE IN THE INFINITY WAR GIANT POSTER EXCEPT SCOTT WHERE IS MY ANT SON pic.twitter.com/IJG9bABv0O

— ben (@comicparker) July 23, 2017
However, there is at least this:
Official Ant-Man & the Wasp @Comic_Con poster I had the pleasure of painting! Or should I say Giant-Man & Wasp!! #PaulRudd@EvangelineLillypic.twitter.com/HUmhqWTt4Q

— Andy Park-SDCC (@andyparkart) July 23, 2017
Earlier at Comic-Con, the three "Infinity War" posters were being shown off separately, giving you a closer look at Cap's dirty new look:
NEW #InfinityWar poster ! pic.twitter.com/xckWKKF3fv

— Best of Marvel (@thebestofmarvel) July 23, 2017
"Avengers: Infinity War" just wrapped filming before Disney's D23 Expo, but now it's on to film "Avengers 4." "Infinity War" will be released in theaters May 4, 2018.
Want more stuff like this? Like us on Facebook.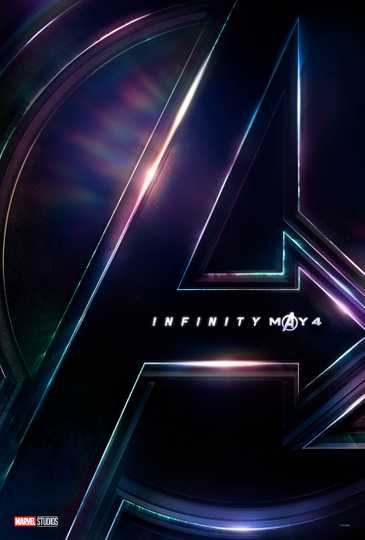 Avengers: Infinity War
As the Avengers and their allies have continued to protect the world from threats too large for any one hero to handle, a new danger has emerged from the cosmic shadows: Thanos. A despot of intergalactic... Read More