September 6th, 2017
by Gina Carbone
Katie Holmes & Jamie Foxx Finally Go Public After Dating for Years
Why now? Why not! Jamie Foxx and Katie Holmes have kept their relationship so low-key for so long that they've even denied being a couple. However, they finally took their love public on Labor Day, getting photographed holding hands on the beach in Malibu.
Even though the photos look like paparazzi shots, it's unlikely that Holmes and Foxx didn't know their PDA would be seen, since Malibu is prime pap territory for TMZ, etc.
Katie Holmes and Jamie Foxx confirm their relationship as they hold hands on a beach https://t.co/9gKD6XXHWLpic.twitter.com/IJVlwPfbwX

— delcrookes (@hairydel) September 6, 2017
The stars have reportedly been dating since 2013, a year after Holmes' split from Tom Cruise.
Here's speculation on the timing, via LaineyGosip:
Well, a lot of people think that Katie's divorce agreement from Tom Cruise stipulated that she couldn't be seen with another man for 5 years. Those 5 years expired this summer. Summer unofficially expired this weekend. Hello Katie and Jamie. Hello Tom Cruise, who just broke his ankle while doing a stunt on Mission: Impossible 6.
Maybe?
Whatever the reason, fans were glad to see the pair out in the open:
Special Good Morning to Katie Holmes and Jamie Foxx cause isn't love great?! pic.twitter.com/ecPUKPuB2j

— Jazz Chappell (@jazzchappell) September 6, 2017
Seeing Jamie Foxx and Katie Holmes going public pic.twitter.com/39TWBVc5nj

— Kim Sheehan (@Kimlovesfilms) September 6, 2017
I wanted them to come out in public for the longest time! ????????????????????????

— jfmkb8 (@jfmkb8) September 6, 2017
Well well well. Look at that. He denied the rumors didn't he? https://t.co/YVw9EzR7Yk

— KC 1972 (@kolibri1972) September 6, 2017
Jamie and Tom Cruise did a movie together before. This is lowkey awk https://t.co/OTGqTPZB78

— HandYouAn L. Jackson (@SpecialistDK) September 6, 2017
Yeah, Jamie Foxx and Tom Cruise were in the movie "Collateral" together in 2004. The photo at top of Holmes, Cruise, and Foxx is from a football game in September 2006. Holmes abruptly left Cruise in 2012, then started dating Foxx.
Congratulations to the "new" couple -- several years later!
Want more stuff like this? Like us on Facebook.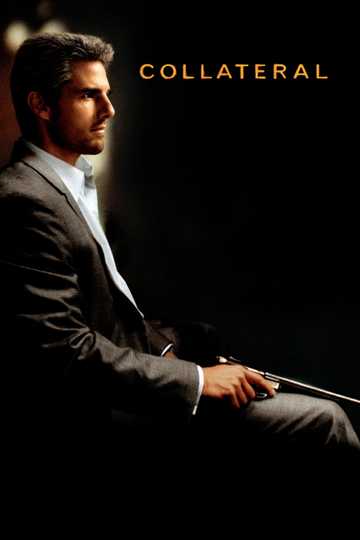 Collateral
Cab driver Max picks up a man who offers him $600 to drive him around. But the promise of easy money sours when Max realizes his fare is an assassin. Read More