September 7th, 2017
by Katie Roberts
Dylan O'Brien Breaks Silence on 'Maze Runner' Injury: 'I Really Was in a Dark Place'
For the first time since he was seriously injured on the set of "Maze Runner: The Death Cure" back in March of 2016, actor Dylan O'Brien is finally speaking out about his injuries, his long absence from the spotlight, and his difficult road to recovery.
In a lengthy interview with Vulture, O'Brien gets candid about the traumatic experience, which left him with a concussion, facial fracture, and brain trauma, among other injuries. Though the actor declined to discuss the specifics of the stunt gone wrong (according to Vulture, O'Brien was "Pulled from one vehicle" then "reportedly struck by another"), the toll -- both physical and psychological -- that the accident took on him was brutal, and required months of behind the scenes recuperation to overcome.
"I really was in a dark place there for a while and it wasn't an easy journey back," O'Brien told Vulture. "There was a time there where I didn't know if I would ever [act] again ... and that thought scared me, too."
As the actor explained, the "overwhelming" recovery consumed every aspect of his life.
"I had lost a lot of function, just in my daily routine," O'Brien told Vulture. "I wasn't even at a point where I felt like I could handle social situations, let alone showing up and being responsible for work every day. Long hours on set, delivering a performance and carrying a movie ... it just makes your palms sweat."
And then there was the issue of whether or not he could return to work on "The Maze Runner" -- and whether he even wanted to. As he told Vulture, his initial thought was to walk away.
"It took a lot of deep searching past those gut instincts that I was having just because of the trauma that I experienced to realize that I did want to finish it," O'Brien said.
Thankfully for the actor, he was able to complete the film (which is due for release in January 2018), as well as work on "American Assassin," a hard-hitting action flick that he says was instrumental to his recovery. That film is due out on September 15.
For more from the actor, check out the entire interview over at Vulture.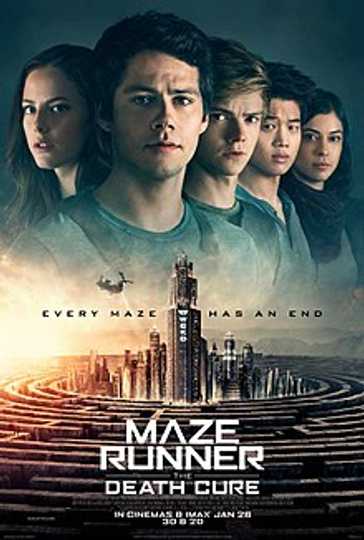 Maze Runner: The Death Cure
Thomas leads his group of escaped Gladers on their final and most dangerous mission yet. To save their friends, they must break into the legendary Last City, a WCKD-controlled labyrinth that may turn out... Read More