September 13th, 2017
by Gina Carbone
Tyrese Launches New 'Fast & Furious' Feud With The Rock
You know who must be loving these new Instagram rants? Vin Diesel. 'Cause that right there is the last time his name is coming up. Instead, Dwayne "The Rock" Johnson and his posts are back in focus, but the guy taking the shots now is his "Fast and Furious" co-star Tyrese.
Tyrese says he has no beef with The Rock, but he did insert himself into The Rock's world by responding to one of Johnson's posts -- that didn't even seem connected to the "Fast" franchise at all. Tyrese's concern is apparently that The Rock might sign a deal for a "Fast" spinoff following Hobbs, potentially delaying the scheduled release date for "Fast 9."
Here's The Rock's initial seemingly innocent post:
Here's a screencap of Tyrese's comment on that post:
The Rock didn't post a reply, but Tyrese continued with a couple of other posts:
And here's a deleted post from Tyrese insisting he has no problem with The Rock (although he didn't like "Baywatch"), this is all about keeping the release date for the fans ... and probably his own paycheck so he can keep his kids in private school:
The Rock may have tried to reach out to Tyrese, possibly over email which wouldn't work, as Tyrese explained in this most recent post on the subject:
The Rock can't exactly complain about people taking their beefs to Instagram, since he made this move famous last year when he called his male "Fast 8" co-stars "candy asses." There's been a lot of drama in the "Fast" family and we can probably expect it to continue through "Fast 9," "Fast 10," and the inevitable spinoffs.
"Fast 9" is scheduled to open April 19, 2019; "Fast 10" is scheduled for April 2, 2021.
Want more stuff like this? Like us on Facebook.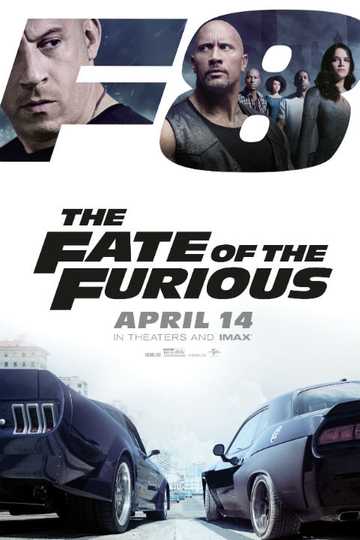 The Fate of the Furious
When a mysterious woman seduces Dom into the world of crime and a betrayal of those closest to him, the crew face trials that will test them as never before. Read More