 A board game gets quite the update in the latest "Jumanji: Welcome to the Jungle" trailer.
Released by Sony Pictures Entertainment on Wednesday, the second full preview shows how Jumanji has evolved since the its 1995 predecessor. Now a video game, it sucks four teenagers into its world, putting them in the bodies of Dwayne Johnson, Kevin Hart, Jack Black, and Karen Gillan. That's a crazy experience for them, especially because their avatars' bodies don't correspond with their usual ones.
In the trailer, we see nerdy gamer Spencer (Alex Wolff) end up as the burly archaeologist and explorer Dr. Smolder Braverstone (Johnson); athlete Anthony (Ser'Darius Blain) lose height to become zoologist Franklin "Moose" Finbar (Hart); cheerleader Bethany (Madison Iseman) turn into male professor Shelley Oberon (Black); and shy Martha (Morgan Turner) become the tough commando Ruby Roundhouse (Gillan). The adjustment is difficult for all of them, but some more than others. Bethany, for example, doesn't like becoming "an overweight, middle-aged man," and Anthony isn't happy to lose his physical prowess, especially when Spencer has no weakness.
It's hilarious to watch them adapt and learn the rules of the game; watch below.
"Jumanji: Welcome to the Jungle" will be unleashed in theaters on Dec. 20.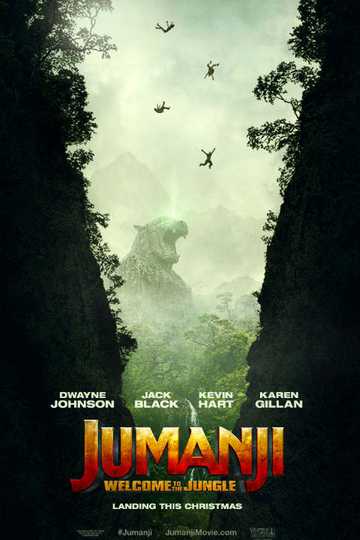 Jumanji: Welcome to the Jungle
The tables are turned as four teenagers are sucked into Jumanji's world - pitted against rhinos, black mambas and an endless variety of jungle traps and puzzles. To survive, they'll play as characters... Read More