December 13th, 2017
by Katie Roberts
This 'Harry Potter' Chapter Written by a Bot Is Kind of Perfect
"Harry Potter" fans have been blessed with lots of new content from the Wizarding World in recent years, thanks to the likes of the "Fantastic Beasts" film series, the "Cursed Child" sequel play, and the ongoing awesomeness of J.K. Rowling's Twitter feed. But what Potterheads will probably never see, sadly, is an eighth installment of the original book series. Thankfully, we now have robots to write one for us.
The folks over at Botnik -- which according to its website is "a community of writers, artists and developers collaborating with machines to create strange new things" -- decided to give the people what they really want, and pen a new chapter of "Harry Potter." The twist? They used only a predictive text bot, which was fed with content from all seven of Rowling's "Potter" books.
We used predictive keyboards trained on all seven books to ghostwrite this spellbinding new Harry Potter chapter https://t.co/UaC6rMlqTypic.twitter.com/VyxZwMYVVy

— Botnik Studios (@botnikstudios) December 12, 2017
Naturally, the results are pretty hilarious (sample line: "Magic: it was something that Harry Potter thought was very good"), while also perfectly illustrating certain character tropes that were hammered home throughout the series. Hermione is still the smartest one in the room, the main trio are "the only people who matter" at Hogwarts, and poor Ron is as much of a sad sack as ever ("Ron's Ron shirt was just as bad as Ron himself").
And of course, the end features a classic Harry declaration, with our hero shouting, "I'm Harry Potter ... The dark arts better be worried, oh boy!"
Twitter seems to be in agreement that there should be an entire "Potter" book written by Botnik, and we have to concur. After all, we need something to read while we wait for the new "HP" mobile game to be released.
[via: Botnik]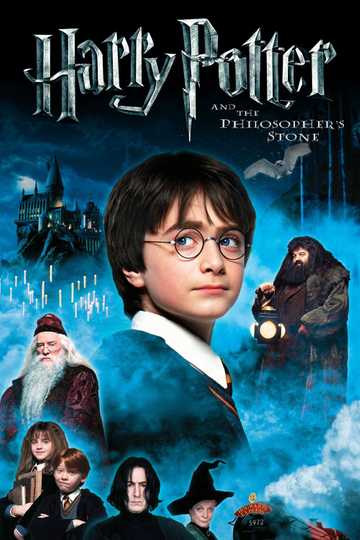 Harry Potter and the Philosopher's Stone
Harry Potter has lived under the stairs at his aunt and uncle's house his whole life. But on his 11th birthday, he learns he's a powerful wizard -- with a place waiting for him at the Hogwarts School of... Read More