 After enjoying a huge opening weekend, the filmmakers behind "Star Wars: The Last Jedi" have yet another reason to celebrate on Monday: The film is one of ten finalists vying for an Academy Award nomination in the visual effects category.
The Academy recently released its shortlist revealing the films that are still in the running for the VFX Oscar, including the just-released "Last Jedi." There are plenty of jaw-dropping action sequences in the flick that make it the perfect special effects Oscar bait, though we're especially partial to those insanely cute computer-animated porgs (they may have divided fans, but just like Chewy in "Last Jedi," we've totally been won over by the little guys).
While "Star Wars" films have traditionally fared rather well in the Academy's technical categories, the jury's still out on whether "Last Jedi" can score any above-the-line nods -- particularly for Mark Hamill's poignant performance as Luke Skywalker, which J.J. Abrams says is definitely Oscar-worthy. Fans will find out when the Oscar nominations are revealed on January 23.
The ten films still in contention for a VFX nod are:
"Alien: Covenant"
"Blade Runner 2049"
"Dunkirk"
"Guardians of the Galaxy Vol. 2"
"Kong: Skull Island"
"Okja"
"The Shape of Water"
"Star Wars: The Last Jedi"
"Valerian and the City of a Thousand Planets"
"War for the Planet of the Apes"
The Oscars will air live on ABC on March 4, 2018.
[via: The Hollywood Reporter]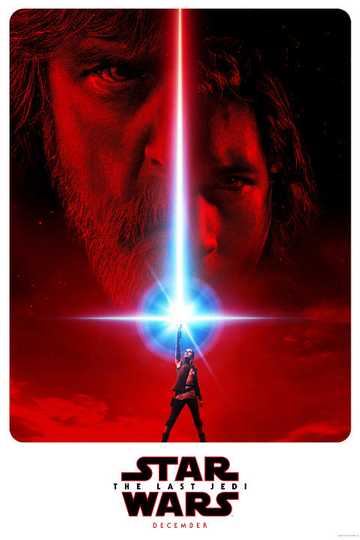 Star Wars: The Last Jedi
Rey develops her newly discovered abilities with the guidance of Luke Skywalker, who is unsettled by the strength of her powers. Meanwhile, the Resistance prepares to do battle with the First Order. Read More