Chris Evans Doesn't Think He's Hot: 'I'm a Pretty Big Dork'
Sure, he's one of the hottest actors on the planet, but "Captain America" star Chris Evans doesn't see himself that way.
During a Thirst Aid Kit podcast, Evans laughed when hosts asked him, "When did you realize you were hot?"
The actor's response: "Oh, man! Goodness...I still feel like I'm just trying to pull a fast one over on people. You don't know what I look like first thing in the morning! It's rough!" (Oh Chris, there are so many people who'd love to find out. You have no idea.)
The "Avengers" star says that despite his superhero physique, he still thinks of himself as a gawky kid.
"If you look back on some of my photos from childhood, it was not kind," he said. "I had a really bumpy road, and I think like most of us, we still feel like that — no matter what. No matter what happens, we kind of connect to that chapter in life when you first start exploring the feelings of comparison."
He added that he felt that as a boy he "didn't stack up" and that when he was around 10 was "probably one of the roughest chapters of my life! And so I think — for most people — you kind of stay in that suspended state."
Even though he was often cast as the "letterman jacket" type early in his career (as in 2001's "Not Another Teen Movie"), he never felt like the cool jock. "That is not how I feel on the inside. I'm a pretty big dork. God, everybody says they're a dork! ... But I really do have dorky tendencies." He admitted being as much a fan of his beard in the upcoming ""Avengers: Infinity War" as most of the Internet. "I really like it, too; I usually live my life with a beard. I'm not a huge fan of shaving and it provides a little bit of anonymity at times." However, he draws the line at beard oil. "I've had multiple people try to push some sort of beard oil on me," he laughed. "Who is lubing up their beard? That's just gross to me... You comb it in the morning so you don't have that bedhead look," he said. "There's really not much grooming to it." (Okay, so his mornings don't sound so rough after all.)
As for that famous musclebound Captain America look? Sad to say, Evans isn't planning to keep it up. "I really wouldn't mind just...not quitting the gym completely, but adjusting my workout to fit a 36-year-old body and not try to carry around so much size," Evans said. "Be more functional, I suppose."
When the podcast hosts fell silent, Evans laughed, "You guys sound so upset at that!"
Evans's Marvel contract expires with "Avengers: Infinity War," although he's said he's open to continuing to play Cap.
[Via E! Online]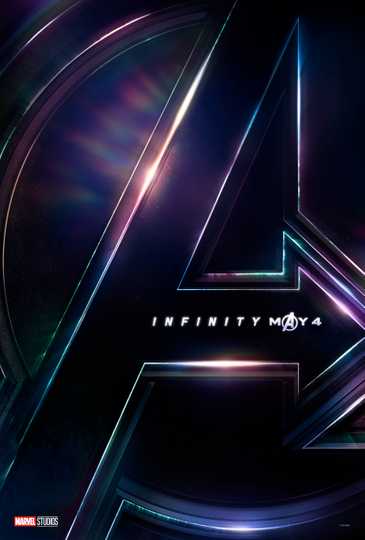 Avengers: Infinity War
As the Avengers and their allies have continued to protect the world from threats too large for any one hero to handle, a new danger has emerged from the cosmic shadows: Thanos. A despot of intergalactic... Read More