 Somebody put up a "Congrats - again!" billboard. (Actually, some folks already did.)
Frances McDormand -- who already has an Oscar for "Fargo" -- won a second one in the same Best Actress category during the 2018 Academy Awards.
McDormand won for her lead role as Mildred Hayes in "Three Billboards Outside Ebbing, Missouri." The film itself was polarizing, but McDormand is a goddess, and she was the frontrunner in this category.
McDormand had all of the women who were nominated stand with her. She told everyone to look around. "We all have stories to tell and projects we need financed." She left the audience with two words: "Inclusion rider." Meaning, push for inclusion in your contracts.
an inclusion rider is something actors put into their contracts to ensure gender and racial equality in hiring on movie sets. We should support this for a billion reasons, but if you can't find a reason to, here's one: it will make movies better.

— Whitney Cummings (@WhitneyCummings) March 5, 2018
THR goes into detail with more on the idea of inclusion riders.
Here's that part of Frances McDormand's speech:
Frances McDormand has all the female nominees in every category stand up. "Look around, everybody...because we all have stories to tell and projects we need financed." https://t.co/lJd891ISOk#Oscarspic.twitter.com/rNfg08xQJP

— ABC News (@ABC) March 5, 2018
Here are the other nominees she beat:
Actress in a Leading Role
Sally Hawkins, "The Shape of Water"
Margot Robbie, "I, Tonya"
Saoirse Ronan, "Lady Bird"
Meryl Streep, "The Post"
Very tough category. Hopefully we see all of those ladies back again in future years. OK, maybe not Meryl. Love you, Meryl, but 21 Oscar nominations might be enough. Plus, we totally believe you tripped Jodie Foster and Jennifer Lawrence.
Here's the full list of 2018 Oscar winners.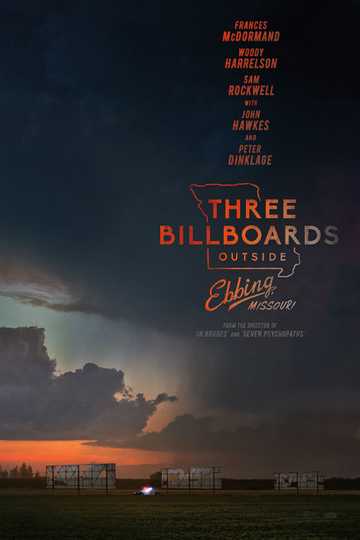 Three Billboards Outside Ebbing, Missouri
After seven months have passed without a culprit in her daughter's murder case, Mildred Hayes makes a bold move, painting three signs leading into her town with a controversial message directed at Bill... Read More