 Everything that went down with Phil Lord and Chris Miller's being fired from "Solo: A Star Wars Story" is likely covered by an NDA.
But the directing team did reveal one detail on Friday: They will be credited on the prequel as executive producers.
Speaking at the GLAS Animation Festival Friday in Berkeley, Calif., Miller told the audience. "We were really proud of the many contributions we made to that film. In light of the creative differences, we elected to take an executive producer credit."
Ron Howard stepped in to take over the film after the duo's dismissal last summer. The pair, whose films include "The LEGO Movie" and "21 Jump Street," said they wished everyone working on the film the best, according to Variety.
Their loose improvisational style and overly comedic tone were reportedly some of the major reasons they were taken off the project.
At the time, they released a statement saying, "Unfortunately, our vision and process weren't aligned with our partners on this project. We normally aren't fans of the phrase 'creative differences' but for once this cliché is true. We are really proud of the amazing and world-class work of our cast and crew."
Lucasfilm president Kathleen Kennedy issued her own statement last year, saying, "Phil Lord and Christopher Miller are talented filmmakers who have assembled an incredible cast and crew, but it's become clear that we had different creative visions on this film, and we've decided to part ways."
"Solo," which stars Alden Ehrenreich as young Han Solo, opens on May 25.
[Via Variety]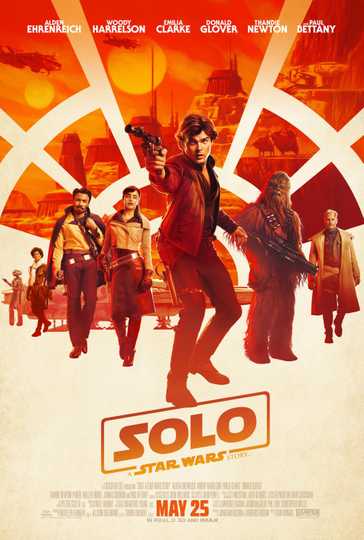 Solo: A Star Wars Story
Through a series of daring escapades deep within a dark and dangerous criminal underworld, Han Solo meets his mighty future copilot Chewbacca and encounters the notorious gambler Lando Calrissian. Read More